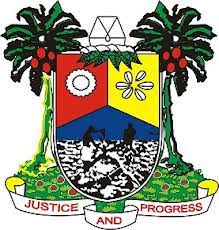 It was a gathering of GIANTs. Indeed! It was a day that John F. Kennedy's famous, near immortal statement found "Nigerian" expression. The 35th President of the United States of America had stated at his inauguration on Friday, January 20, 1961, "Ask not what your country can do for you; ask what you can do for your country."
A recent gathering of GIANTs at the Commint, Ikeja, Lagos was designed to do something for Nigeria. It was to define the kind of leaders that would lead Nigeria on the path of development so that she could be among developed nations of the world. It was a colloquium to proffer solutions to the leadership problems that Nigeria has been experiencing even before independence. .
For many Nigerians home and abroad, it is quite disheartening that Nigeria has been going from bad to worse for decades, in the midst of vast human and natural resources. It baffles many why some other nations with less endowment have forged ahead and are forces to be reckoned with in various fields because they have been masterfully guided into doing  the right things over the decades by excellent leaders.
The colloquium was organized by the association known as GIANT, an acronym for Greatness Initiative for All-round Noble transformation. GIANT's aims and objectives include engaging in advocacy for good governance, development, positive transformation for Nigeria. It seeks to facilitate and appreciate purposeful, exemplary and visionary leadership by networking with individuals and organizations that have similar purposes.
The main theme of the programme was "Towards 2019: The Quest for Excellent Leadership."  Speakers included Professor Abiola Awosika-Fapetu, a professor of Business and Entrepreneurship and former Vice President, Montreat College, U.S.A. Others were Barrister Chuks Nwachuku and Mr. Victor Okhai, presidential candidates of All Grassroots Alliance  (A.G.A.) and Providence People's Congress (P.P.C.) respectively. Mr. Ayo Lijadu, a veteran actor and Senatorial candidate of KOWA Party in Lagos-East Senatorial district also made contributions.
Awosika-Fapetu who is also the Rector/Founding CEO of Olawoyin Awosika School of Innovative Studies (OASIS), Lagos, identified patriotism; honesty; professionalism; compassion and emotional intelligence; integrity; fairness and inclusiveness; and openness; and accountability as the qualities required in anyone who aspires to any leadership positions, especially political leadership in the country. She noted that it was not for nothing that every American fights for America because of patriotism. She added that a leader has to be knowledgeable about a lot of things in order to lead. "If you don't read, you can't lead," she concluded.
ALSO READ: Dangote, Sultan, govs for MUSCOYS's N1.5bn fundraising
On his part, award-winning actor, Lijadu who examined the subtopic, "Why Leadership Matters,"  lamented that Nigeria has been recycling leaders for the past 58 years and most of the leaders have not done well for the country. He decried the kind of "leadership that impoverishes the people and resorts to stomach infrastructure " to manipulate the people. He submitted that leadership matters because the well-being and destinies of people depend on it. He noted that Nigeria is way behind a country like Singapore which started out with Nigeria as a third world nation. He therefore advocated right-thinking, rational and progressive leadership for Nigeria. While commending GIANTs for the initiative of seeing themselves as the conscience of the nation, he added, "Nigeria desperately needs good leadership now more than ever before."
Speaking on the subtopic, "The Place of Vision in Leadership," Okhai cited John F. Kennedy and Martin Luther King Jnr. as two examples of visionaries who saw a new world and virtually called it into being. Kennedy spoke of having an American on the moon and it happened a few years after. King spoke of Barack Obama, an African-American's presidency about 40 years before it actually happened. "If you can't see it in your mind's eye, you can't have it," he said and added, "A leader must be able to see what others can't see and be ahead of the pack" because "Vision is the navigation tool of leadership." Okhai was of the opinion that "Nobody wants to follow a leader that doesn't know where he or she is going", which accounts for the leadership-followership crises prevalent in Nigeria in recent times.
Barrister Chuks Nwachuku, who spoke on "Why Excellent Professionals Should be Involved in Governance" noted that while there .are professionals of various kinds in Nigerian Leadership positions, "leaders lack the capacity because they're easily bamboozled by the weight of their work and biased arguments of their subordinates."
Some GIANT members like Pastor Taiwo Awosika, Dele Akindayo,  Messrs Bayo Fabiyi and Adebayo Adeleke as well as Mrs. Aarin Ajagunna also made contributions during the question-and -answer time, while Dr Nike Akindayo served as a compere.
Awosika lamented the poor welfare of university students whereas it was not so till late 1970s in Nigeria. He was not comfortable with the fact that Nigerian governors sometimes take up to 30% or more of contract fees that they approve thereby breeding a culture of greed and causing poor contract implementation.
Fabiyi wondered where Nigerians got it wrong; by not being guided any longer by the values taught by parents of the olden days. Professor Awosika-Fapetu replied that the rot in morals began when parents began to indulge their children and insisting that they would not want their children to suffer. She noted that things became worse when parents would go for  meetings or come back from their offices  bringing sacks of money while their children watched.
GIANT Secretary, Mrs. Tolu Dawodu earlier declared that GiANT is made up of well-meaning Nigerians in various professions. She added that  membership is open to all but screening is done to  ensure that the right kind of people who share the associations' beliefs are admitted.
Indeed, the journey of a thousand years begins with a little step. GIANT's programmes are little steps that the GIANTs hope will make a great difference in changing Nigeria for good; over time. And it is only a matter of time!