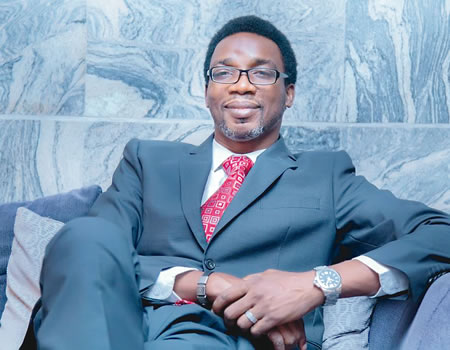 A chieftain of Peoples Democratic Party (PDP), Otunba Segun Adewale aka Aeroland, said on Tuesday that he is set to expand his political activities beyond Lagos to cover the entire South-West with a special interest in Ekiti, his home state in order to effect her rebuilding and bring about prosperity to the indigenes.
Adewale, an entrepreneur, and an indigene of Ipoti-Ekiti in Ijero Local Government Area of Ekiti State, who currently wields strong influence in Lagos West Senatorial District politics, made this declaration while confirming his aspiration to contest the governorship poll holding in Ekiti next year.
The politician, while restating his resolve to contest in the coming poll, said he was poised in leading the rebuilding efforts of Ekiti State, which he lamented past and current political leadership had failed to bring about despite the fact that the state was endowed with potentials great enough to determine the future of Nigeria.
"I am interested in Ekiti politics to lead the repositioning effort of a state with potentials great enough to determine the future of Nigeria. Knowledge they say is power. Ekiti is one state with an abundance of knowledge waiting to be repositioned for wealth," he said.
"Although I have over the years concentrated attention on building a formidable political career in Lagos, I have in the past supported the political aspirations of friends and family in Ekiti. I was hoping they will do what is best for the people but the situation kept deteriorating.
"I believe in giving back to the society, Lagos, to a large extent, contributed to who I have grown to become, hence my investment in my immediate environment. It is time to replicate what God prompted me to do for those around me in Lagos here in Ekiti and the South West in general.
"I had thought the 'big' names in Ekiti politics will have answers to the challenges of our people, but they seem not to understand the road to the Canaan the people seek. Rather our people are getting poorer from one administration to the other," he further said.
Adewale said for over 10 years, he resisted efforts by kinsmen to persuade him into joining the Ekiti politics, but had to reluctantly change his mind two years ago as he was confronted with the picture at home, who "are subjected to poverty inflicted on them by people they entrusted with  political leadership."
"I saw situations worse than what motivated me into politics years back in Alimosho, Lagos. It became impossible to ignore the reality of a need to lead other patriotic hands towards the repositioning of Ekiti," Adewale added.
The former PDP senatorial candidate for Lagos West, while thanking his 'cult-like' followers over the years in Lagos, promised that he would still be available to counsel, support and fight for them even though he had decided to expand his politics to Ekiti State and the South West.
"Although, I have decided to expand my politics to Ekiti State and the South West, I will still be available to counsel, support and fight for my ever willing political supporters in Lagos as I am still working and living in Lagos," he promised.
"In fact, my politics have simply gone regional. As I expand my political territory, I am still responsible to my followers and leaders in Lagos. I can't just abandon them after leading them for almost 16 years," he declared, adding that he was poised to liberate the people of Ekiti from what he described as "leadership inflicted poverty."
"There is no going back; I am in Ekiti politics for good. I am here to ensure our God-given knowledge is consciously turned into wealth for the benefits of all and sundry.
Adewale, therefore, called on other well-meaning sons and daughters of Ekiti all over the world to join this effort of repositioning the state for a greater future, saying it was time to concentrate his political attention at seeing the Ekiti of his dreams and Nigerian South West development.
"There is nothing too big to sacrifice to ensure the wellbeing of others," Otunba Adewale vowed.