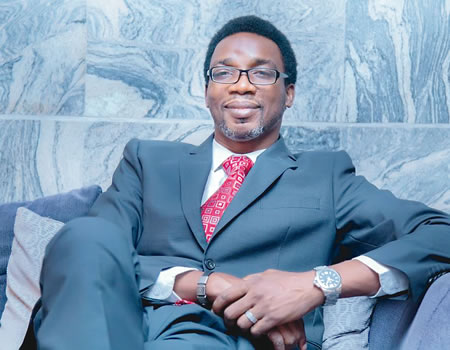 Candidate of the Action Democratic Party (ADP) in the July 14 governorship election in Ekiti State, Chief Segun Adewale, has said his main priority was to restore human dignity and smiles to the faces of all the citizens of the state.
He said the bane of the state over the years was leadership failure, promising to effect a paradigm shift to an era of inclusiveness and good governance.
"The greatest challenge facing Ekiti people is that of leadership failure. Ekiti is a state endowed with both human and natural resources, but the people at the helm of affairs are not developing the state.
"It is very sad that Ekiti is the second poorest state in the South-West, and the governor spends most of his time in the media while poverty is ravaging in Ekiti," he said.
ALSO READ: Ekiti 2018: Segun Adewale wins ADP governorship ticket, releases 7-point agenda
He promised to "clear all the outstanding salaries of workers and that of pensioners within his first six months in office, and lure back "all the businesses that have left Ekiti due to high charges or political considerations towards creating more employment."
Adewale, who also said he would use his vast experience and connection in the corporate world to attract investors to the state, lamented that the non-payment of workers' salaries for about eight months had unleashed severe pain and frustration among the majority of the citizens.
"As I speak to you, the government is owing the workers eight months' salary, while those who have served the state well, now in retirement, have not been paid for the past 13 months. I am passionate about turning all the odds around, and changing the face of Ekiti for good," he said.
While stressing the importance of value chain in agriculture, Adewale said Ekiti remained a major agrarian state which could turn Igbimo rice into a major export commodity.