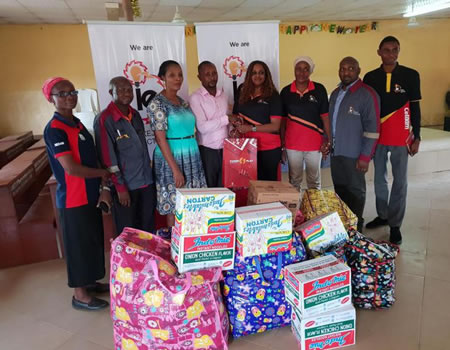 IKEJA Electric Plc (IE) has donated essential items including clothes and food to the Lagos State Rehabilitation and Training Centre, Ikorodu, to commemorate this year's International Day of Charity.
The International Day of Charity is observed annually on September 5.
The day is set aside to sensitize and mobilize people, NGOs and stakeholders all around the world to help others through volunteer and philanthropic activities
ALSO READ: NSE loses N416bn in 5 days •As foreign investors withdraw from market
According to the Head, Corporate Communications, Ikeja Electric Plc, Mr. Felix Ofulue, the exercise was aimed at supporting the concerted effort of government, charitable organizations, individuals and other Corporates to further alleviate the plight of the underserved in society.
"Ikeja Electric Plc is a responsible and responsive organization committed to providing world class services to customers while also adding value to the society through its Personal Corporate Social Responsibility (P-CSR) initiatives.
"Our P-CSR platform enables both the company and the employees to carry out voluntary charitable activities aimed at making considerable impact on the different levels of the society. Under the P-CSR programme, we also have the Employee Volunteer Scheme (EVS) which enables our employees to voluntarily contribute their time and resources towards the progress of the communities in which we operate.
This humane act further corroborates our commitment to giving back to the society," he added.
While receiving the donations, which included foodstuff, clothes, shoes and personal care products, on behalf of the rehabilitees, the Principal of the Centre, Mr. Adebimpe Eyiowuawi, commended IE for the expressing of love, care and empathy towards the rehabilitees.