It's the second-largest continent in the world. A diverse, sprawling landmass of 54 sovereign nations and an estimated population of 1.2 billion people.
Nation-states are hugely varied, with northern countries like Algeria being a world apart from South Africa, in terms of culture, history and law.
Despite all this, the arrival of the digital age brings with it a form of unification. A recent study shows that nearly 40% of Africans now have internet access; just over half a billion people. Trends that used to take months, or even years, to cross the continent can now spread like wildfire in a matter of hours.
One example is iGaming. A modern phenomenon, the industry has become one of the most lucrative in the world and experts predict that Africa will see a boom within the next few years.
Read on to find out how this could happen and the consequences it could bring.
But first, what is iGaming?
IGaming involves betting money on the outcome of an event or a game via the internet. Its two primary activities are online casinos and sports betting, with the two generating by far the most revenue in the industry.
Although it is pretty much the same concept as 'real-life', or land-based, betting, iGaming is more accessible to gamblers, offering a wider range of betting markets and games, and also more payment methods, such as PayPal and mobile banking. It could also be about to embark
An emerging market
According to specialists at ICE Africa, a pan-African event that discusses business growth, the continent is currently experiencing a rise in virtual sports betting, with technology becoming much more accessible to the general population.
As mentioned, nearly four out of ten Africans now have internet access, and portable devices, such as tablets and mobile phones, are becoming increasingly common.
This brings African users the same advantages as those in Western society; such as learning opportunities and social connectivity, with mankind's store of information literally in their hands. It also means that they're discovering new entertainment mediums, such as movie streaming and playing online games, including iGaming.
It's a trend that ties in with another emerging market, Latin America. There, key countries, such as Colombia, are reaping the benefits of introducing a regulated gambling market, which has seen a huge surge in revenue. Experts call it 'one to watch' and it is thought that Africa will follow suit.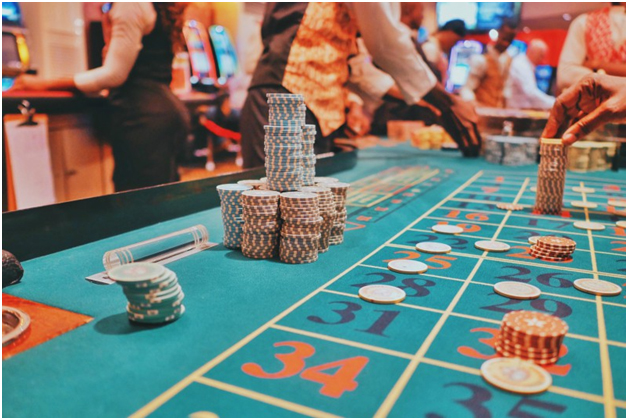 An attractive proposition
One positive (or negative, depending how you look at it) of improved technology in the iGaming sector is that it makes spending money incredibly easy. The introduction of both 'mobile money', where users get instant access to their bank account, and online gambling services has seen the rise of a potent partnership.
Simply tapping a finger to deposit money has contributed to betting addiction across sub-Saharan Africa; most notably in Kenya, with 78% of University students participating in gambling.
There is also a certain glamour attached to betting that is difficult to replicate in other areas. To be able to spend money on fancy games such as roulette could be seen as a status symbol, especially when done on a mobile device.
Also, the thrill of winning money and, more significantly, winning enough to find a route out of extreme poverty, is intoxicating for many players – further contributing to high addiction rates.
A rise in addiction
The lure of winning money is hugely tempting for most players, especially those in poverty, and it's hardly surprising that it contributes to a significant rise in addiction.
This problem is made worse by a lack of protection against unscrupulous websites. While material guiding players towards safe mobile casinos exist online, African users are often unaware of them, or sometimes don't have them available in their native language.
A further problem with a rise in online gambling is the lack of resources available to help treat addiction.
In many African countries, education about the dangers of gambling is extremely limited, and access to facilities, such as counselling programs and problem gambling help centres, is non-existent.
In an ideal world, all betting sites should be obliged to warn users of the dangers of gambling and the users would, in turn, heed the advice, but unfortunately this is impossible.
The main danger in poor African countries is that gamblers get locked in a betting spiral, driven by sheer desperation, thereby worsening the severe poverty that many of them already live in.
So, while on one hand, the convenience of smart devices signals the possibility of a mini-iGaming boom on the continent; the pitfalls of such a trend are clear.
But it's not all bad news. An iGaming boom in Africa will bring with it a sharp increase in the quality of entertainment available, completely transforming the user experience.
If we take South America as an example, then African countries could seek to harness the earning potential of a booming industry and boost national revenues by regulating the system. Local business could also benefit from foreign investment, using their know-how of local culture to produce popular betting apps.
There are also potential measures towards helping addictions that could be implemented. If iGaming companies want to uphold their moral standards then all of their games should come with a safety guide, pointing out the dangerous elements of overplaying and spending too much money.
Schools could introduce gambling awareness classes, making it part of their curriculum and teaching students the perils of betting.
By weighing up the positives and negatives of such a boom, the correct decisions can be made, by both the authorities and individual users, to ensure that its effects aren't damaging.