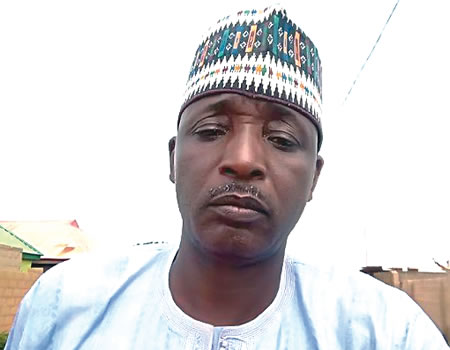 Chief John Otairu Omale, the Onuh and Omachi Ata Igala Lokoja, Kogi state capital, who, by his title, is the leader of all Igala living in Lokoja, in this interview with YINKA OLADOYINBO, bares his mind on the Igala race and sundry issues.
What is the relevance of Onuh and Omachi Ata Igala in Lokoja?
By my title as Onuh and Omachi Ata Igala in Lokoja, I have become the father of all Igalas living in Lokoja and its environs. I was lucky that there was no crisis on my coronation. When the former Onuh Igala Lokoja died Atah just called and installed me. By this coronation, I became a member of Lokoja Area Traditional Council and I have a cordial working relationship with the Maigeri of Lokoja in Council.
How do you describe the Igala people you lead in Lokoja?
Igala people are hard working and peace lovers. They hardly engage in illicit businesses, the type of business es that can bring shame to their families. They cherish their family names. Igala race hates shame and would do everything possible to avoid what will bring shame to their families. They relate freely with their neighbours and they are doing this because of their background. Hardly can you see them fighting their neighbours even if they are provoked.
But in this age of technology, a few of them cannot be absolved from crimes, but the number is very insignificant. They are farmers and businessmen. In this era that salaries are hardly being paid many of them have gone back to farm. My people are honest. I don't have to devote my time to settling cases either involving Igala and Igala or with their neighbours. My people are those that observe what is right and shun those things that are negative. When I assumed this office, there was a little problem at Zariagi popularly known as Obajana junction over the Gago I appointed. Some people felt bad over the choice , but it was amicably resolved.
How are the Igala feeling being out of power for the first time since the creation of the state?
I don't want to comment on politics, however, my people have been carrying out their businesses unmolested.
Igala people hardy live in clusters outside their shores like other tribes, what do you think is responsible for this?
Yes, but all that is changing now, with the policy of the current Ata Igala, His Royal Majesty Michael Idakwo Ameh Oboni II. He has appointed Onuh Igala in the 36 states of the federation. These Onus are working for the unity and progress of Igala people in their jurisdictions. He appointed Okai as Onuh Igala Abuja , if you go to Kano, Kaduna, Lagos, in fact all the 36 states, Igala people are now living in the same compound, areas and on the same streets without quarreling.
Four years into his reign, how has the current Atah's reign brought unity and progress to the Igala Kingdom?
There have been a lot of changes in terms of security of lives and property of our people. He has been meeting with the heads of Fulani herdsmen who live in his territory. Apart from isolated cases here and there , there is no high incidence of clashes between my people and the Fulanis. Atah is a man of peace, a gallant man and his reign portends good omen for the Igala kingdom. He is toeing the path of his father Ameh Oboni. His relationship with his chiefs is very cordial except for few ones that would want to foment trouble.
What is your impression about the present administration in the state?
The state governor, Alhaji Yahaya Bello, has done well. In Lokoja metropolis, there is not much security challenges, except along the major highways of Lokoja-Okene, Lokoja-Ajaokuta and few other places . We don't have problems in Lokoja township. People are sleeping with their two eyes closed. However, we have occasional cases of kidnappings and armed robbers terrorising the motorists on the highways across the state.
How have the Igala people feared in national turf in this dispensation?
They have fared well except that the  leaders have failed to develop our land. The so called dividend of democracy is not trickling down to the people. Our Senator, House of Representative members, House of Assembly members and indeed those in the executive arm are self-centered. I call them 'kill and chop alone'  They are not supporting the people. They don't even come home to feel the pulse of our people , but we will not stop talking to them to come and develop the kingdom. some of them have started buying into the clarion call while others are still adamant.
How do you think your people can improve their standard of living in the face of the challenges in the country?
I urge all our people to embrace agriculture. In those old days, we were known for agriculture. My candid advice to the elite is to embrace commercial agriculture, so as to also provide employment for the teeming unemployed youths. I am a farmer, I have my farm on Ajaokuta road. We have been advising the youths to return home to farm instead of riding Keke NAPEP. Agriculture is the way to go now, it will provide enough food for the people. Everyone cannot be employed by the government, hence they should go back to the land. When I was young, our people knew nothing apart from farming. I told them that now that government is finding it difficult to pay salaries, they can feed their families and pay school fees of their children through farming. I am amazed at our children who have taken to okada  riding rather than returning to agriculture which is the best choice for them. They should go to the grassroots and form farmers cooperatives.
What admonition do you have for the people of your domain?
My message is simple. The younger ones should avoid cultism, kidnapping, armed robbery and prostitution. These are foreign attitudes to Igala Kingdom, they are alien to us, we don't want them, they should not engage in them.  Our girls should not venture into prostitution. I have been talking to them to stay quietly so that they can get responsible husbands. It is not by hanging on the streets. It is only when they are married that they can be considered responsible, if not, they are hoodlums.