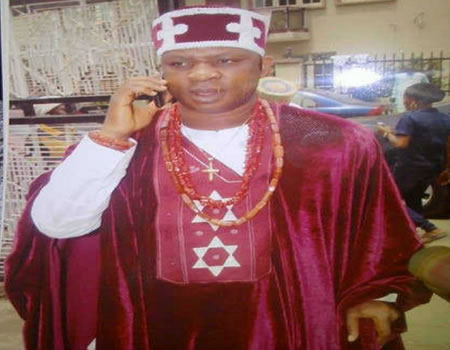 There was jubilation in ancient city of Ile-Ife and Apoje community of Ife South local government on Friday and Saturday following the granting of bail to Lawarakin of Apoje, Oba Ademola Ademiluyi by an Osogbo High Court over his alleged involvement in the violent clash between Yoruba and Hausa on the 8th of March, 2017.
Justice Kudirat Akano had on Friday granted bail to Oba Ademiluyi, Pastor Taiwo Fakuajo, Akeem Eluwole, Bamidele Elurisanmi, Jimoh Sakiru and Daniel Olanrewaju after their defense counsel Mr Wole Olawoyin (SAN) had argued their bail application before the court.
When the news of Oba Ademiluyi filtered into the town many jubilated over what they described as delayed freedom for the monarch and others over offences they claimed were not committed by them.
Some people, who shared their reactions over the release of the six suspects to Sunday Tribune expressed joy, saying there was no justification for their arrest in the first instance because they did not commit any criminal offense.
According to one of them, identified as Eluwole Omidiran, "the way the federal government and the Police handled the aftermath of that crisis was unfair. These people, including Lawarakin of Apoje, were granted bail on Friday did not commit any crime at all. Why is it that only Yorubas were arrested in a violent clash that involved both Hausa and Yoruba."
While many natives thronged the palace of Oba Ademiluyi in Apoje, an outskirt of Ile-Ife, there was also sizable crowd of people in his residence at Igboya, located in Ife metropolis.
However, efforts made to get the reaction of the monarch over his release proved abortive as calls put through to his mobile phone did not go through.