'If you don't do something substantial, you won't get attention in business' My mum spurred my interest in entrepreneurship —Zircon boss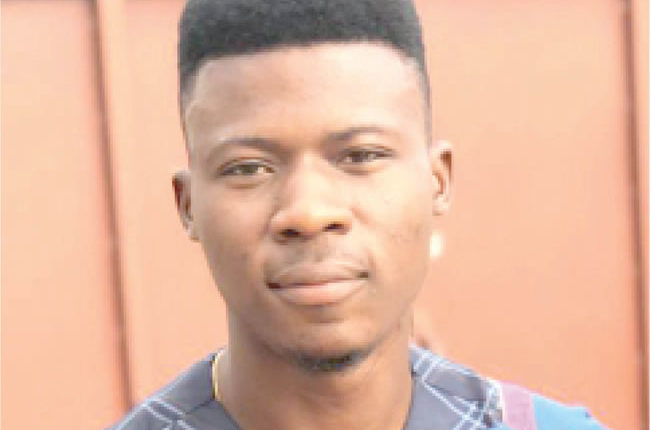 Mayowa Oladele is the founder of the MOE Group, a communication firm. Through his Purpose, Happiness and Passion (PHP) Series, he has had speakers such as Olusola Amusan, Stephen Akintayo, Jae Scott, President, Africa's Young Entrepreneur, discuss their sustenance strategies to his audiences. In this interview with FAVOUR BOLUWADE, he speaks on what inspired him and how his operation has solved problems in Nigeria.
How has your company solved problems?
The MOE Group number six in our core values is in line with the United Nations Sustainable Development Goals number one which reads 'no poverty'. In the year 2020, when the world was in a pandemic was one of our most delighted times as a company. In Nigeria, statistics showed that the usage of mobile data tripled in that period. As telecommunication retail firm, we leveraged on that, moved our business online by running on an automated platform, recruited interested partners, who are either unemployed or lost their jobs due to the pandemic and are interested to do the business so as to make money from a sector that is taking so much from them. About 400 plus showed interest, 287 got interviewed and 72 got recruited during the pandemic.
What motivated The Moe Group?
There was a time in my life, in 2018 when I was about rounding off my internship in a construction company as a civil engineering trainee, I think I have seen the outside world as it were and I was baffled with how my life was going to play out. Back then, I had an insight into how my life would play out but I had no idea of how to start. December 12, 2018, Light came… it was fierce and I knew starting the telecommunication retail firm was the next as it is going to be the anchor on which all I'm said to be would stem from. Today, I am beginning to see the goodwill of following that path.
How do you bridge the gap between competitiveness and efficiency in your operation?
Our current mission is just to deliver efficient customer service. So competitiveness as it were isn't the goal, it can show in our operations but wowing our potential and existing customers is our goal. We literally believe our own best doesn't necessarily need to be the world best as we are working to build a community of people who will put people first and serve them to the very crest in any field they are serving now or later in life.
What challenges do young businesses face and how are you solving them personally and as a company?
One of the first few challenges a young company faces is confusion at some point.  Running a business especially the ones that involve you managing people directly and indirectly will mess with your mental health, you might not be thinking straight some times, some periods you would be feeling in yourself that your brain hasn't rested in a while. Another major challenge is time management. The basic challenge young startups get such as getting customers, partners and investors, to trust them with their money is a huge one. Bringing people to your side, I tell our partners during partners training that your potential customers are some people's existing customers and you must have got something that will make them your customer and not just a customer but a returning customer. You need to sell them the experience not necessarily the service. Most startups in Nigeria don't tend to reach the first five years of operation, we will be three years in operation by December 2021.
What is distinctive about your company?
One single thing I can say is our mode of operation. We don't run like the regular mobile data retail online store or regular gadgets store. We run like a major business because we are.  We celebrate our customers. We publish monthly newsletter to let the public know what's going on in the company. We do mini community projects during our anniversary week. There is a percentage of our proceeds that goes into community related projects quarterly and a lot more.
You have had speakers from all walks of life at your capacity building forums and conferences, how do you make them key into what you do?
I just know no one tells me 'NO' when YES is what should be uttered. I just reached these people through social media, some directly, some through their booking managers. Also, I have a number of things I have executed which are highlighted. I have come to see that these said big people can work with you when you have a track record of things you've done which get them interested.
Are there new faces to expect at the next event?
Surely, guests in the previous events are specialists in different life areas or environmental topic that's why they are invited. I am bringing an American bestselling author.
An average entrepreneur needs an idea to function well, which of the ideas have you discovered
Don't expect great or anything of advantage from the government. Don't put your eggs in one basket, you want to diversify. People are really sad and full of bitterness; you want to know how to not put yourself out unnecessarily to avoid some unsaid words and thoughts culminating in them. This world is so spiritual. You also want to be yourself motivator.
What else do we expect from you soon?
I am also a transformational speaker and coach. My teaching series; Purpose, Happiness and Passion (PHP) 2, will on April 29, premiere on my social media accounts.
YOU SHOULD NOT MISS THESE HEADLINES FROM NIGERIAN TRIBUNE
Nigeria Is Where It Is Now Due To Leadership Of Family, Friends, Acquaintances Rather Than Ability To Deliver ― Jonathan
Former President of Nigeria, Dr Goodluck Ebele Jonathan, has opined that Nigeria is where it is today because of leadership of family and friends, acquaintances rather than ability and capability to deliver.
I Slept With My 12-Yr-Old Daughter Because My Wife Is No Longer Attractive To Me, Man Tells Police
A 49-year-old man, Ubong Akpan, is now in net of the Ogun State Police Command for allegedly having carnal knowledge of his 12-year-old daughter.
Cryptocurrency: Understanding The Craze, Threat
ON Friday, February 6, the Central Bank of Nigeria (CBN) rocked the boat with a circular that inadvertently highlighted how popular cryptocurrency transactions have become among Nigerians in recent years, judging by… 
After Two Years, Daddy Freeze Apologises To Bishop Oyedepo
Daddy Freeze whose real name is Ifedayo Olarinde has apologised to Bishop Oyedepo who is the presiding bishop and founder of Living Faith Church aka Winners Chapel…