If I were the minister of power, I would be technology agnostic —Chisom Okoye, engineer and power sector expert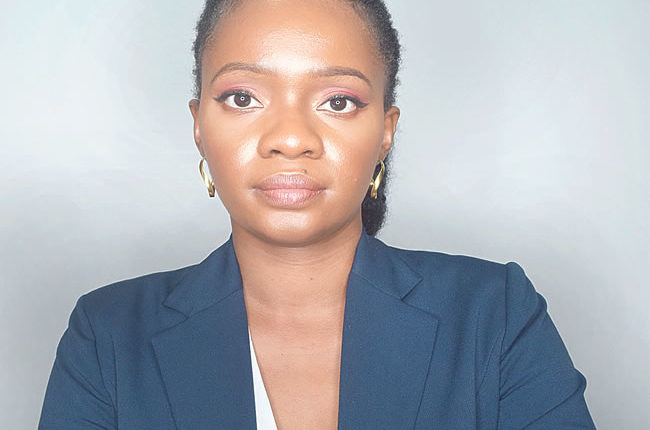 Chisom Okoye is a petroleum engineer with know-how in engineering management. A graduate of Aberdeen and Coventry universities, she is the technical advisor on energy access at Clean Technology Hub, with specialty in grid and renewable energy power. In this interview by KINGSLEY ALUMONA, she speaks about the challenges in the Nigerian power sector and the way forward, and also the things she would do if she were the minister of power.
You have a bachelor's degree in Petroleum Engineering. Why did you opt for Engineering and Management in your master's?
The employment sector is always evolving and with the rise in technology and the internet of things (IoT), it has been made clear that softer-skilled roles such as management and communications will stand the test of time. Combining effective interpersonal and business skills is the reason I decided to study a management degree for my masters.
Tell us about Clean Tech Hub Nigeria, and your job description there. And why did you decide to specialise in electricity and renewable energy sector instead of in petroleum sector?
Clean Technology Hub is a leading hybrid innovation hub that's very particular about the research, development, demonstration and promotion of clean technologies, ideas and initiatives across Africa. I'm currently a technical advisor on energy access, and it actually happened spontaneously. I attended a conference on renewable energy in 2016 and I was totally sold.
Your MSc thesis is titled: 'Towards understanding and developing a strategy for the emerging off-grid energy sector in Nigeria'. What are the major findings in your MSc research? And why do you think Nigeria needs this kind of electricity innovation now?
The off-grid energy sector in Nigeria has actually been active for a while. It ranges from the common diesel generators to the more recent renewable energy (RE) sources. My research highlights the challenges; lack of policy consistency and continuity, lack of data, inadequate infrastructure, etc., and suggests relevant solutions that can boost the renewable off-grid sector in particular. One of the major differences between developed and developing countries is power, and this is why Nigeria needs to embrace RE off-grid sources.
What is the difference between off-grid and grid-base electricity? And how would you rate Nigeria's grid-based power in terms of national coverage and resilience?
The power or electricity grid is an interconnected and synchronised system of power generation, transmission and distribution, usually over transmission lines. On the other hand, as the name implies, off-grid electricity is an independent energy source. It's also known as stand-alone systems. Nigeria is currently operating at a third of its capacity—generating only 4000MW rather than 12,000MW, with 60 per cent of the population without access to this power. Alternative and RE off-grid solutions are needed to close this energy gap.
Over 90 million Nigerians and some local business in the grassroots cannot afford electricity. How can these demographics afford and benefit from this off-grid electricity innovation?
The beauty of the rising off-grid sector, particularly the renewable off-grid sector, is the diverse and the end-user friendly business models. From lease, to own, to pay as you go, at very reduced cost, local businesses can afford and benefit form RE off-grid systems.
In a recent Pees Reporters article you co-authored with Ifeoma Malo, you said the Nigerian Rural Electrification Agency (REA) has plans of building 10,000 mini grids by 2023. What is the possibility that this proposed project would not be hampered by bureaucracy and corruption that have befallen the power sector?
So far, the REA has shown reasonable commitment to the development of the power sector and powering of local communities and homes. It has also been relatively transparent with its project procedures and partnerships, and it's governed by the Nigerian Rural Electricity Policy.
Some countries are investing/innovating on alternative/unconventional means of regional electricity like nuclear, wind and solar. Why do you think Nigeria is lagging behind in this regard? And what can be done to initiate conversations around these innovations?
Nigeria is certainly fast-adopting unconventional power generation systems, with solar power leading the market and innovation space. Wind power plants, on the other hand, were originally deployed in the early 1960s but used solely for powering water pumps in northern states and surely need to be re-visited with new ways of harnessing the power developed. Conversations and awareness programmes are already being done, but to scale it up, local developers and innovators need to be encouraged with the right infrastructure.
Government only cannot guarantee sustainability in the off-grid and renewable energy power sector. Can you name few private companies/organisations that are keying/investing in these projects and the progress they have made so far?
Oh, certainly. First of all, there is the Renewable Energy Association of Nigeria which is the leading body of private RE companies in the country. They work tirelessly to ensure that policies, regulations and windows of innovation and financing are aligned with the goals of the sector and made accessible. Specifically, there is Green Village Electricity (GVE), a leading mini-grid developer in Nigeria and Africa that has successfully deployed 13 mini-grids in rural Nigeria. You also have in no particular order, Asteven Solar, Blue Carmel energy, Sosai, Renewables, Solar Sisters, Creed Energy, Arnergy. And, of course, Clean Technology Hub, which has been very instrumental in the development of sector policies, market analysis and awareness campaigns.
What major strategies are in place to ensure sustainability of the off-grid power once it is fully in place? And if you were the Minister of Power, how would you ensure that the problems facing the grid-based power/electricity would not mar the off-grid and renewable energy power?
As stated in the article I co-authored with Ms. Ify Malo, there are three key factors that determine the longevity of a sector: People, Plans and Processes. Therefore, aggressive consumer-awareness programmes as well as technical trainings have begun. Another strategy is the creation of local industry standards—operational, such as effective data storage and sharing; technological, such as simplified consumer payment methods; and the overall standardisation of all products in the market.
If I were the minister of power, I would be technology agnostic and would always lean towards continuous development of the sector and allow the private sector to have a major say in the running of the sector. There would also be effective compliance to policies and laws.
Recently, in the face of the COVID-19 pandemic, Nigerian government is mulling increasing electricity tariff. What is your advice to the government as regards this situation?
The distributors and the generators have complained that consumers do not pay cost reflective rates for their electricity. This's understandable. But in the light of the pandemic, with the economy at the verge of a serious recession, I'll advise the government to stall the increase of electricity tariffs. If the cost of grid electricity is higher than the cost of off-grid generations, more homes and businesses will go for alternative sources of power, which will be counterproductive.
You once mentioned that you are searching for scholarship for a PhD to research into renewable energy strategy. Which school would you prefer the PhD and why? And would you like to teach in any Nigerian university?
That's correct. I'm looking for a scholarship to do a PhD in developing a strategy for the renewable energy sector in Nigeria and subsequently, sub-Saharan Africa, looking specifically at developing a techno-economic business model for micro-grids. I would say I'm familiar with the English education system and so would prefer to go to a university in the United Kingdom. I currently have a non-funded offer from one of the UK universities, but I'm still looking out for that scholarship opportunity. Of course! Becoming a professor is a long-term goal of mine, and there is no better way to give back than to teach at a home university.
What do you like doing at your leisure? If you were to make a wish on your next birthday, what would it be?
I like to watch movies, documentaries, work on my video-editing skills and spend time with my family and friends. If I were to make a wish on my next birthday, it'll certainly be to be able to sponsor at least one person to school or university.
What advice do you have for young people, especially the female ones, who are aspiring to be like you?
First, I'll like to say thank you for the admiration and then I'll say be true to yourself. Seek to understand what you want to achieve and why you want to achieve it. Always remember that regardless of how many times you fall or make a mistake, you have to get up and face the challenge head on. And lastly, be kind.
YOU SHOULD NOT MISS THESE HEADLINES FROM NIGERIAN TRIBUNE