'I will work with FCT minister to achieve Buhari's agenda'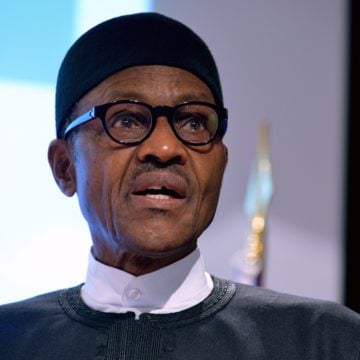 THE Permanent Secretary, Federal Capital Territory(FCT), Mr Christian Chinyeaka Ohaa has indicated his readiness to support the Minister, Malam Muhammad Musa Bello to achieve President Muhammadu Buhari's Change Agenda in the territory.
According to him, "I'm sent here to support the minister to drive to fruition Mr President's mandate for this administration. As you are all aware the watchword of this present government is transparency and accountability and that is why all of us are here.
"Therefore, we must prove to Mr President that we have bought into his mandate. We will support him to succeed in his passion to bring a change to this country. We will support him so that when visitors come into city, they will have good impression about Nigerians", he stressed.
Speaking during the monthly management meeting of Heads of Secretariats, Departments and Agencies (SDAs) of the FCT administration in Abuja, the PS therefore, implored the directors and other senior management staff of the administration to key into the Change Agenda of the President which was hinged on zero-tolerance to corruption, excellent service delivery and improving the quality of lives of Nigerians from all walks of life.
"I believe in you. I believe that together we can support Mr President and the minister to usher in radical change into Nigeria.
"I present myself before you, to work with you with sincerity of purpose. To make sure we do the right thing at every given time. To make sure we are prompt even when there are emergencies. This is because all of us are here to work for the good of our people and ourselves and also for the future of our children. Let's work in synergy, please, don't let me down", he begged.
Mr Ohaa told them that the minister shared in totality the vision and ideals of President Buhari to reposition Nigeria on the path of rectitude in order to be an example in the comity of nation, saying the minister is a man of integrity who is highly contented and when the head is correct, the whole body must follow.
He then promised to stick to extant rules and regulations in the way and manner things were done in the territory, further solicited for the co-operation of all staffers, assuring to do his bit to improve on the human capacity and their welfare.
The PS further expressed his resolve to drive vigorously policies and programmes that would enhance the lives of residents of the territory.