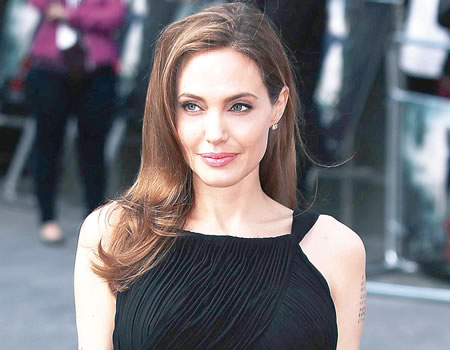 After a year of filing a divorce suit against Brad Pitt, Hollywood star, Angelina Jolie, has opened up about her life as a single mother, revealing that she had had to take cooking classes because of her children.
Jolie in a recent interview with Vanity Fair also spoke about the condition of her relationship with Brad Pitt, her partner of 12 years, saying that they are "working towards the same goals".
"We care for each other and care about our family, and we are both working towards the same goal," Jolie said.
Though her opened-ended statement has kindled speculations that the Mr and Mrs Smith actors are healing the wounds of their separation and may be back together, the mother of six said that she will be focusing on her children in the coming days.
Speaking about the reason for her divorce, The Maleficent actress, who will be on the September 2017 cover of Vanity Fair, markedly said that "in the summer of 2016, things got bad between me and Pitt. I didn't want to use that word…. Things became 'difficult'?".
Reacting to the rumour that Pitt's complaint that the family was travelling frequently and wanted a more stable life for the children, she said, "That was not the problem. That is and will remain one of the wonderful opportunities we are able to give our children…They're six very strong-minded, thoughtful, worldly individuals. I'm very proud of them."
Speaking about her health, Jolie who was diagnosed with hypertension and Bell's palsy, a condition in which the muscles on one side of the face become weak and paralysed, said acupuncture had helped her fully recover from the condition.
She said, "Sometimes women in families put themselves last until it manifests itself in their own health". Jolie had had her ovaries and fallopian tubes removed because of a cancer scare in 2015.
The actress and film director is currently directing a film adaption of a memoir written by a Cambodian war survivor, Loung Ung. The film entitled "First They Killed My Father" is based on Loung Ung's account on surviving the bloody Khmer Rouge regime, which was responsible for the death of nearly 2 million people.
The film is billed to arrive on Netflix later this year.