THE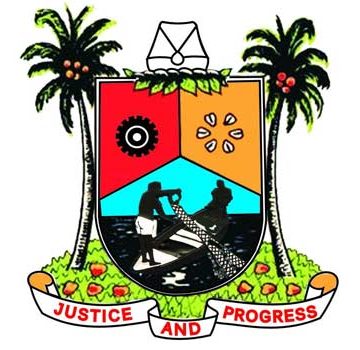 Oba of Lagos, Oba Rilwan Akiolu, on Monday defended his title before a Lagos State High Court sitting in Ikeja.
Oba Akiolu who arrived the court premises with an entourage comprising of his palace orderlies and white cap chiefs, testified in a suit filed by Prince Sammy Adebiyi and Prince Rasheed Mosilekun, questioning the Oba's right to the throne.
The suit was instituted in 2012. The three arguments made by the claimants include; the 90 days interval between the death of an Oba and the selection of another, rotation of the kingship among members of the royal family, and the existence of a registered declaration for the stool of Lagos
Oba Akiolu, in his defense, stated that the 90-day interval rule was a fallacy and has never existed as Oba Dosunmu before him was appointed a day after the demise of Oba Akintoye.
He also stated that the alleged rotation was non-existent as at the demise of an Oba, all interested princes with traces of royal blood would apply to the King makers for consideration and appointment.
The retired lawyer and former Assistant Inspector General of police, Oba Akiolu further stated that following the death of the first crowned king of Lagos; Oba Ado, his two sons, Prince Ologuntere and Prince Akintoye were to contested the position of Kingship.
"Due to some customary reasons and fallouts, the position of Kingship was given to the lineage of the Ologuntare's who produced 6 royal families, of which the Akiolu royal family is the 4th," the Oba claimed.
The claimant's counsel, Babatunde Fashanu in his submissikns however claimed that Oba Akiolu applied into the police force as Rilwan Akinolu and not Akiolu, prompting suggestions that he is not a member of the original Akiolu family.
"Akiolu family stopped contesting kingship long ago as the lineage was believed to have been extinct. It was also revealed that Oba Akiolu had an elder brother who bore Akinolu as surname instead of Akiolu,Fashanu said.
He further stated in his cross examination that the Oba in his desperation to attain the seat, attended a tribunal in 1974 which was to determine if descendants of Prince Akintoye, which he is by virtue of his maternal blood, could contest kingship.
The SAN also added that Oba Akiolu also broke protocol by submitting his application directly to the King makers instead of through the customary third party.
The matter was adjourned till 19th, 20th of June, 5th, 6th and 11th of July for continuation of trial.