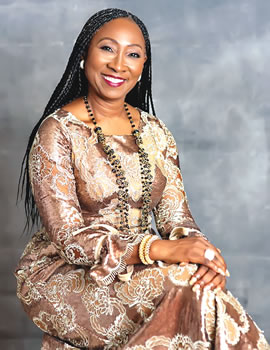 Amina Oyagbola is a lawyer, corporate executive and the founder of Women In Successful Career (WISCAR). In this interview with TAYO GESINDE, the woman, who at different times worked with organisations such as Rotimi Williams Chambers, United Bank of Africa (UBA), Shell and MTN before starting her own firm, AKMS Consulting, speaks about the forth coming WISCARS Conference featuring Liberian former President Ellen Johnson Sirleaf, a Nobel Prize winner as the keynote speaker, among other successful women across the globe who will be on hand to share their success stories; the challenges she faced early in her career; and the secret of her success in the corporate world. Excerpts:
Why did you move from Law to the corporate world?
When I finished my first degree in Law from Ahmadu Bello University (ABU), Zaria, I came down to Lagos to attend Law School. I did my National Youth Service at Millitary Intelligence, Bonny Camp. After that I went abroad to do my Masters  in Law at Cambridge. I then came back home and was fortunate to be employed at Chief Rotimi Williams Chambers. I was there for five years and was earning little or nothing. I started with N400 a month but by the time I was leaving I was earning N1, 500. I was happy working there and didn't want to leave but I got another offer from a new generation bank to manage its Law Department. I told Chief Williams about the juicy offer I got from the bank and he encouraged me to go for it. That was how I joined the corporate world.
ALSO READ: Buhari absent at Jonathan's book launch
From the Law Department, I went to corporate affairs then personnel. After a while, I was asked to set up a second corporate branch of the bank which I did. It was one of the exciting projects I did in my career. I moved from that bank to United Bank of Africa (UBA). While at UBA, I got a scholarship from British Council to study MBA in Lancaster University, United Kingdom. I came back worked in UBA then I decided to leave the banking industry after 12 years. That was why I moved to Shell. I didn't know anyone there but I asked someone I met at the salon to help me drop my CV there and she did. It was around this time that they wanted to start Strategy Standard and Business Planning Unit and that was how I was hired to do it. It was God that orchestrated everything. I loved Shell, it was good for me family wise and I thought I had reached my promised land. Unfortunately, Shell decided to close the Lagos office but I didn't want to leave my family so I chose not to go to Port Harcourt.  One day, I got a call from MTN where I had dropped my CV two years earlier before I went to Shell. Then I wanted the position of GM, but two years later when the Corporate Service Executive who was a South African went back to his country, I was given the job. After four years, I was put in charge of the Human Resources and was also handling the MTN Foundation until I left after 12 years to set up my own consulting firm; AKMS Consulting. I am also a Senior Partner at Oyagbola Chambers. I am back to my Law though I never fully left. WISCAR keeps me very busy as founder and chairperson so, I am fulfilled.
What motivated you to start WISCAR?
I think because of the work I did as the pioneer director of MTN Foundation, someone nominated me for the African Leadership Initiative West Africa  programme. It is a programme that  you can  not apply for, someone has to  nominate you. It is a two year leadership programme with four modules; two in Nigeria, two in Ghana. I took permission from my organisation and went for the programme. The programme teaches you about leadership, its challenges, globalisation and makes you reflect inwardly about who you are, what you are doing and what success means to you. Is success just about making money, attaining position or impacting the society and touching people's lives positively? The programme also requires one to  develop a project or venture. The venture must be one that addresses a particular need and a gap; that impacts positively on the larger society.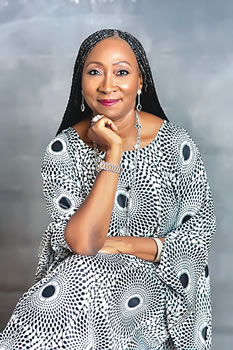 When I sat down and thought of what I could do, I felt it could only be mentorship. I was already mentoring women in the course of my career informally in the corridors but there was no structure for it. I realised that I never benefited from a structured mentorship, I never worked under a woman supervisor but I was lucky that the male supervisors I worked with were interested in my development and helped me to advance in my career. However, there were certain challenges I faced that I could not discuss with them especially when I was having personal challenges as a woman. Also, at a point in my career I almost resigned because of the pressure I  felt at the time that  my child was sick. I didn't want to be going to work every time to give excuses and I didn't want to reinforce the myth that if you hire a woman she comes with problems. My career was going up but I almost gave up. I told my elder sister and she said I was only going through a phase and it will pass.  She encouraged me and that was what made me to keep going and striving. If I didn't get that counselling at that time, I would have quit. The mentorship and guidance I had at the time when I was at mid career level when women fall out really helped. So, guidance and mentorship is very important. It is good to have objective and unemotional advice from somebody who has been in a similar situation.  I also had a great support system from my husband, mother, sister and friends.
How can a woman balance her career with her home?
I think it is a three legged stool, career, family, wife. It is very difficult to say you can find true balance if you want to be truthful and honest. There was a time that because of corporate commitment, my son was going to have operations and I could not be there because I was the only one handling a delicate, sensitive matter that had huge implications. Thank God for a supportive husband and technology. My husband went with him and I told him that he should call me so I can talk to him before he goes into the theatre. I did voice call; talked to him and I saw when they were wheeling him into the theatre. I saw when he came out too. I was still doing my job. The most important thing is that when you are absent, be present in spirit. With technology, you can always keep in touch with them. You also need a good support system, family and friends. Also make sure the man you will marry is not one that will abuse you but one that will add value to your life, and complement you.
What advice do you have for women?
You must face your children. The biggest success of any woman at the end of the day is how well her children turned out. When I left MTN, what do I have now? It is my children and family. The company has moved on and found a replacement for me. Don't neglect your children. Just like I said earlier I gave up a fantastic job in Shell because of my children. The wanted to give me a number one position as head of Corporate Sourcing in Port Harcourt but I said I was not going.  I left my children once when they were very young with their father to study abroad. I could afford to leave from them at that young age, they were not going to do any major exam, I timed it. But when Shell gave me the Port Harcourt offer, my son in secondary school and I had to prepare my second daughter for secondary school. Those opportunities are not going to repeat themselves. You musn't play with that. Your biggest investment is in your children. And I really thank God that today my children are a source of joy and pride to me.