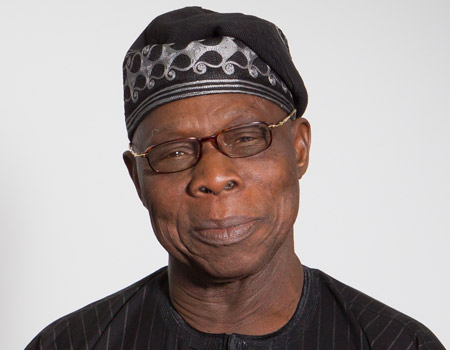 Former President Olusegun Obasanjo has warned against the country experiencing another civil war, even as he advised President Muhammadu Buhari to dialogue with the leader of the Indigenous Peoples of Biafra (IPOB), Mr Nnamdi Kanu.
Speaking to Newsweek in London, Obasanjo, who served as Nigeria's president from 1999 to 2007, said the heavy-handed tactics of the Nigerian state against pro-Biafra activists have not succeeded, hence the need for a more conciliatory approach.
He said Buhari must meet with Kanu before violence between the army and the separatists escalates into a full-blown conflict.
Obasanjo, a senior commander during the Nigerian civil war, said the country must avoid allowing the current tensions to escalate into another conflict, adding: "Those who fought in the war in Biafra will not want to fight any other war. I have fought one war too many in Nigeria. I don't want to see another.
"I don't see anything wrong in Buhari meeting with Kanu. I would not object to that. If anything, I would encourage it. I would want to meet Kanu myself and talk to people like him, people of his age [and ask:] 'What are your worries?' Not only from the South East, but from all parts of Nigeria," Obasanjo told Newsweek.
The former Nigerian president said the army's "heavy boot" response to pro-Biafra sentiment is "not the solution," but added that the secession craved by IPOB is not the way forward either.
Obasanjo, who was also military Head of State in Nigeria from 1976 to 1979, said economic development in the country was the only way to solve the issue generated by the pro-Biafra agitation.
"We need to satisfy the youth in job creation, in wealth creation, in giving them a better, fulfilled life and in giving them hope for the future. There's no easy way out," said the former president.