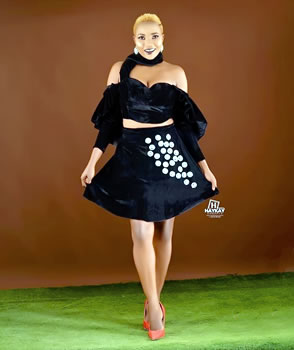 2018 has been a big year for fast-rising actress and producer, Jumoke Odetola. From winning awards to producing movies that have pushed her career to another level, Jumoke has showed that her decision to pursue a career in acting is not a fluke. In this interview with SEYI SOKOYA, she speaks on her career, passion and secret of her success.
Your acting career got a boost following the two awards you won at the AMVCA award- the best indigenous Yoruba movie/series production 2017 actress and the Best Female Actress-the City People Award. How did you feel?
It is natural for me to feel happy. I am elated and honoured. I will never succumb to insinuations that it came on favouritism. One of my notable attributes is the fact that I am very true to myself. So, if I had felt I did not deserve the awards, I would have reacted when I was nominated and I wouldn't have honoured the occasions at all.
ALSO READ: Court strikes out suit by Ekiti LG against Fayemi
The winning was well-deserved, because I put my all in my career. This is all I do for a living, so I face it professionally. I am building myself everyday and a lot of hard work went into my interpretations in all the popular movies I have produced, as well as the ones I have featured in. However, it is noteworthy to mention that other nominees at the City People Award are fantastic thespians; among them was one of my role models, Aunty Bimbo Oshin, but this is a legend, who has won over a hundred awards. She was full of encouragements and gave me a pat in the back. She was one of the first actresses that spread the news about my award on the social media immediately after the event.
How have you been handling the post-award fame?
I have a team of professional handlers led by Abiodun Jimoh of Prodigy and Pens. They have designed a blueprint with which I work with; so, the journey has been near perfect, but of course, not without some challenges.
How easy  was it for you trying to hit the spotlight?
As I said earlier, I'm working with a blueprint. In addition, I'm focused and hardworking. Strategy is the major recipe. Above all, God has been my source of inspiration and knowledge.
The industry, without doubt, is competitive.  What did you have to sacrifice in order to achieve the big break?
I have sacrificed some leisure to focus on building my career. I keep my circle small and I focus on telling pragmatic and relatable stories in my films.
What are some of the challenges you have faced in the industry and how were you able to overcome them?
To every problem, there is a solution. So, any time challenges arise, I just say to myself, there is a solution, find it! Besides my mother is highly spiritual, she can pray to soften a rock. I have been a beneficiary of her sacrifices and prayers to God.
It has been a busy year for you. What would you say is the high point for you this year so far?
A lot has happened. From scoring a hat-trick of nominations at the biggest awarding platform to filmmakers in Africa; The Africa Magic Viewer Choice Awards (AMVCA), to becoming The Best Actress Yoruba with laurels from Bon Awards, Tush Awards and City People Awards, among others. I also got an endorsement from reputable companies. But beyond all these, my greatest achievement is the fact that I have been able to touch lives as an actor through my works.
How did you discover your passion for acting?
The passion surfaced while watching actors across the screen as a child. Then, I said to myself I could do same or even better. I would lock myself up in the room several times to rehearse. I'll create my own dialogue and act out all the characters. My sister, Kemi, joined in the dream and we both conspired to nurse the ambition secretly. After my National Youth Service Corps (NYSC) exercise, I was convinced that I had done what my father wanted. He wanted me to study Computer Engineering. I said to myself that I can now face my life and concentrate on my passion. That was how I took acting up professionally and the rest is history today.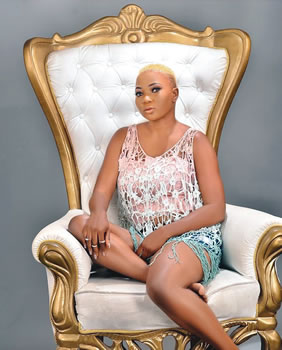 What informed your latest film Agbokolori. Is it a personal experience?
It wasn't my personal experience, I have never been married. I'm still single. Agbokolori was inspired by a true life story and every Nigerian (or at least 90 per cent) knows what the life of a  couple entails. This is confidential, but which couple is not important or deserves the best? That is the trust of the story. It addresses many issues in marriage and it has been impact-full.
What is your assessment of the industry?
It is improving rapidly, but it needs government policies to help out on some crucial issues. This is about the only country in the world, where foreign soap operas or telenovelas will be aired on its national televisions stations at primetime at the detriment of local contents. This and many other problems are affecting the income and growth of the industry.
At this stage, do you feel threatened?
That is not in my character. We were raised with self-confidence and self-worth in my home. It will take someone with inferiority complex to feel threatened by what anyone around them do. I have a clear-cut mission and vision statement, so, I only feel challenged when I feel I'm lagging in my progressive movement towards achieving my goals.
Which male actor would you like to work with always?
I will love to work with any professional actor. We have a lot of stars that are not professional and a lot of professionals that are not stars. I always love to work with professionals and it gives me joy to have a star and a professional in one person.
Many actresses have revealed their nasty experiences with some producers. Have you ever had a similar experience?
Who are you? How did you present yourself? Yes, producers may have some outside professional interest in you, either male or female, but the question is who are you? And how did you present yourself? A lot of actresses came into acting not for the art, but for a means to get to an end; such actresses always come with a different kind of presentation and some producers take advantage of this. For me, I work with producers, directors and filmmakers that stay professional. Once there is any hint of extra professional, I draw the line. I avoid it tactically and maturely without even making a fuss out of it. I understand men making advances at girls; it's not a crime as far as the lady is an adult. It is a matter of simple 'yes or no' and this should never cross professionalism. So, to answer the question, it is a no. I haven't  because of the way I present myself and I believe a lot of ladies should take a cue from this.
What do you really think stands you out among other actors?
Being me! Being real! I am confident and on top of my game. The grace of God is also paramount and I thank God for how far He has brought me in the industry.
It seems you are so engrossed in  your career, how have you been able to concentrate on your love life?
Mr love life, I hope you're reading this interview? (Laughs). Don't worry; we will be fine at last!
What is your kind of man?
The one who will love me like a mother.
How soon should your fans wait to hear your wedding bell?
God's time and they can't miss it when it is time.
What are the three things you feel people don't know about you?
They don't know that I don't have a boyfriend. I am also aquaphobia; I'm afraid of sea, pool, and river. Lastly, I don't like parties.
Any message for your fans?
I want to seize this medium to express my profound gratitude for their love and support. I want them to continue to love the Jumoke Odetola brand; stay true to themselves and never doubt their self-worth. You can do it! Just get good mentorship on whatever you choose to do! Bless you all.