I can't retire from acting 'cos nobody 'll pay me pension —Antar Laniyan
Antar Babatunde Laniyan, who is simply known as Antar Laniyan is a Nigerian actor, movie producer and director. The veteran actor has come a long way in the movie industry with over 30 years experience. Interestingly, Antar started from the English sector but as time went on, he drifted towards the Yoruba sector where he is more visible these days.
Antar was the director of the first episode of the award-winning television soap opera 'Super story' produced by Wale Adenuga. He also directed "Oh Father Oh Daughter" produced by Wale Adenuga. In this interview by BODE ADEWUMI, he speaks on his recent activities, the industry and his plans for the future. Excerpts: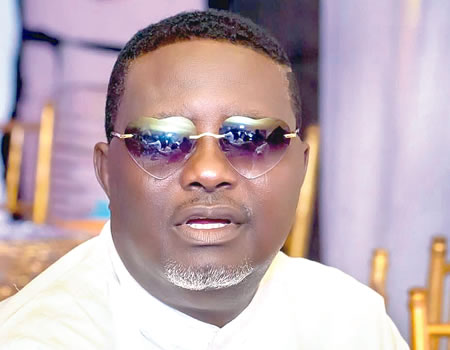 What have you been up to in the last few years?
I have been into acting and movie directing. And if you have been a movie buff, you would have been seeing my works all over the place. As we speak, I'm on a location doing what best I know to do.
Would you say you have been very active?
Yes, And that was the reason I told you earlier that if you are a movie lover, you must have seen how active I have been all this while.
Are you into other things apart from acting and directing?
Not yet. But I will soon. Having said that, I must quickly add that my job schedule at all times is demanding, that it does not allow me to almost have time for other things, Remember the home front is also there. But surely, I have plans to diversify and this won't take long, I can assure of that.
Can you say you believe in series more than full length drama?
I believe in both for as long as I am able to pass messages across to the world. Also, it depends on which job and if it is the kind you will like to participate in. Of course, you know I can't take all jobs that come my way. And to pass specific message around is core in the scheme of things.
What is your view of the industry nowadays, especially when compared to the olden days?
Well, honestly one can say we now put money first instead of creativity. In the past, we always allowed inspiration to be in control. Anyway, we still have great thespians around who put in their best in terms of creativity, Again, the idea of making money is paramount too because you have responsibilities to handle, but it should be after working seriously.
What and where do you expect improvements?
Creativity. Let us put in new things. Check BOROKINI on DStv? You will realise that new things are setting in. It is a new era and I am so happy being part of the team.
Do you agree with those who are saying the chase after money is the bane of the industry?
I can't say no and I cannot say yes. But I can mention names of some people who put creativity first before they now say, oh how do I make money.
And what do you think government can do to help the industry grow further?
Let the government invest in the industry. Apart from making money, they are in a way assisting in creating jobs. At any particular location, we employ nothing less than 50 people working with us at any given time. That is apart from the actors and actresses.
As we speak, we have about 20 locations running all at the same time in Lagos alone. And it's like that in Osogbo, Ibadan, Abeokuta, Enugu, Ihala .and Oyo. And in the North also, the same thing is going on all over.
In fact, let's say every major city in Nigeria. We have talents, but we don't have money.We can compete with any society if we lay our hands on good money to operate.
Check Femi Odugbemi. Check Leye Fabusoro. Check Abinibi. Rogers Ofime. Kenny George. Femi Adebayo. We have talented people. Then old hands like TK, Tade Ogidan, Tunji Bamishingbin, Adebayo  Salami, Niji Akanni, Thomas Odia and Funke Akindele among many very good actors and actresses and directors and producers alike.
Do you think it's appropriate to compare Nollywood to Hollywood?
It is appropriate. We are growing, but we are just being hindered by money. Yes, they have talents, but we have that too. They have their culture and way of life, ways of doing things. So, it is with us. In fact, it's a matter of time before we take a leap further. But like I said, government has to be up and doing by coming out to assist the industry grow to the ideal level. Our major constraint is funding.
If not, do you foresee the growth to the level of the American version in time?
Just like I said, we are growing, but they started before us and compare the year they got independence. We are just going fifty nine. If at fifty nine, we are doing what we are doing, then I wonder what will happen when we get to their age. God bless us and God bless Nigeria more.
Are you planning to retire from acting?
I will never. I pray for more strength. Retire ké? Who will pay my pension?
What's your advice for up and coming or would be actors and actresses?
They should search their hearts and say to themselves, this is what I want. This is my reason for going into the movie industry and I'm to keep my head and make a success of my career. Many of these young ones are not really sure of what they want, but my advice for them is to search themselves and make up their minds.