I assured Ojukwu there will be no other civil war ―Uwazuruike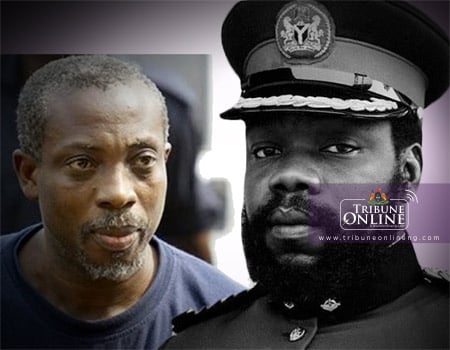 The founder of Movement for the Actualisation of the Sovereign State of Biafra, (MASSOB), Mr Ralph Uwazuruike has declared that he assured Chukwuemeka Odumegwu Ojukwu while he was alive that there will be no other civil war in the country.
He made this known while speaking with newsmen in Kaduna on Monday immediately after speaking with Arewa youths on the quit notice issued to the Igbos.
The MASSOB leader however said, "I am disappointed that the assurance I gave him (Ojukwu) may not see the light of the day if concerned measures are not taken, and that is why I am here today in Arewa House Kaduna."
Read also: Northern youths give 3 months quit notice to Igbos
However he called for constant communication between the Northern and southern Nigerian leaders, adding that such would enable smooth relationship between both regions and render any attempt by invaders with selfish benefit to throw the Nation into chaos a useless one.
His words: "I am challenging Northern leaders to invite Ndigbos and Southerners to their own event, and after this meeting we are also going to schedule meeting with notable  leaders in the north to assuage their fears and to assure them that there is no cause for alarm, neither in the north nor the  south," he concluded.
Speaking further, Uwazuruike alleged that the leader of IPOB, in the person of Nnamdi Kanu is working for politicians with hidden agenda.
While insisting that Biafra agitation were been manipulated and caused by politicians, he said it was unfortunate that the Radio Biafra he established in London for advising and educating people in diaspora, handed over to Nnamdi Kanu who  became the director was later turned into a medium for propagating hate, blackmail and intimidation, as directed by politicians.
Quoting Uwuzuruike, "I founded MASSOB in 1999 through nonviolence, it lasted for 18 years without violence, but in 2009 I went to London to open a Radio Biafra and handed it over to Nnamdi Kanu as director. Soon afterwards, politicians hijacked Kanu and he started working for them."
"The radio that was meant to advice and educate our people was turned into a medium of hate speeches, blackmail and intimidation. The purpose of forming MASSOB was not to cause crises in Nigeria," he concluded.
While urging Federal Government to address the issue of Igbos marginalization. He said, "Self-determination is a fundamental right, but it must be followed through nonviolence."
"Anybody talking about self-determination without nonviolence is not voicing the interest of the people, and if you are fighting a cause where politicians will be tele-guiding and bank rolling you to cause crises in the nation, you can't say that you are fighting for the welfare of people, because when crises emerge this ordinary people are those to suffer and die," He opined.
The MASSOB founder also cautioned that the recent quit notice  and threats issued to Igbos in the North has more than meets the eye, saying that it actualization could throw and lot country into mayhem, escalating to death of Igbos fleeing the North.
More so he said some Igbos who have already established in the North could find it difficult to secure job and food upon getting home.
It was in view of this that Uwazuruike said he came to Kaduna to assure the North that her people is safe in the South-east and to extract assurance from the region that Igbos are safe as well in the North.