I almost blew up the laboratory in secondary school —Prof  Adeyinka Falusi
Professor Adeyinka Falusi is an award-winning  Professor of Haematology, former Director, Institute for Advanced Medical Research and Training, College of Medicine, University College Hospital  (UCH) and the founder, Sickle Cell Hope Alive Foundation (SCHAF). In this interview by TAYO GESINDE, she tells the price she paid to get to the peak of her career; winning the L'OREAL UNESCO Outstanding Woman of Science Award in 2001 and why she is still relevant in her field at 74.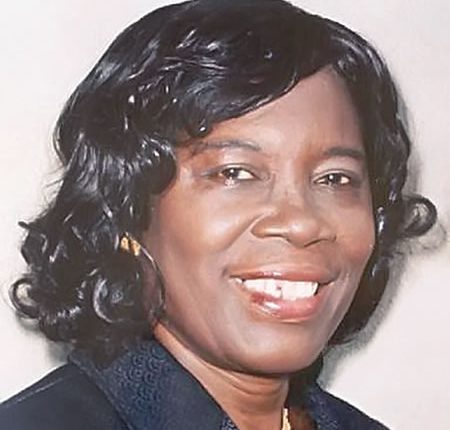 I was born many years ago to the family of Chief Ologbenla of Efon Alaye. I went to Queen School, Ede, Osun State and University of Ibadan (UI), where I studied Chemistry. After leaving UI, I got married to my heartthrob, Abiodun Falusi, now a professor. We are happily married. We lived in the United State of America for the first five years of our marriage, so we got used to each other before returning to Nigeria. He is a professor of Agricultural Economics, while I moved from Chemistry to Haematology (blood study) at the College of Medicine, University College Hospital (UCH), Ibadan. From there, I got my M.Phil in 1981 and my PhD in 1986. I was able to find a novel  information  about Thalassaemia  incidence in Nigeria. It was a first and novel finding. The Lord blessed the work and since then, the genetic world  has expanded, the scope of my work  has expanded. Before  I became a professor, I had visited many countries doing research of Genetics of Sickle Cell Disease. I became a director in UCH and was able to lead the ethics in the University of Ibadan. Under my leadership, the first well-organised and functional Institutional Ethics Committee in Nigeria  was  established in the University of Ibadan. So, we made the first publication to set up a proper establishment that was acceptable worldwide for institutional, operational aspect of medicine on ethics or research. How to do research properly, take community into confidence and share your result properly. I became a professor in 2000. I got many awards along the way, notable among them was L'OREAL UNESCO Outstanding Woman of Science in 2001. The award took place in Paris and it was one woman per continent. There I was told to raise champions and bring more women up. That has been my passion and that is what I have been working on. When I retired in 2010, from the College of Medicine, University of Ibadan,  I took up the challenge of looking after sickle cell patients in my own way with the assistance of professionals. I retired without blemish. Even now, I still have a vibrant laboratory at the College of Medicine where I still do my research work. I still get grants to do research.
Why did you move from Chemistry to haematology?
Chemistry is a science that is applicable to many fields of life because it is analytical. I had always wanted to do research. When I was in Queen's School, there was a day I went to the lab after school hours and was mixing chemicals, I almost blew up the lab. I  put water  into acid instead of the other way round. I was disciplined by my principal the next day. I have always had penchant for wanting to find out things. While in the United States, I realised chemistry can be useful in water resources, medicine, everywhere. When I came back and was asked to teach, I said no, I wanted to do research. So, I was home until I got a job in UCH, based on my qualification I was to be a junior research fellow but I opted to be a technician so I could be closing at five because of my children. So, I could take care of them. My professor, however, gave me the job and salary of a junior research fellow. Later, I went to UI and registered for part time Masters degree. That was how I moved to academics from technical line. However, my Chemistry knowledge brought a difference to Haematology because my work was different from everyone else's it was analytical. I was finding out a lot  about  research of blood disorders.  Till today, I am still challenged by research ideas in my head. My chemistry background has helped me a lot. It stands me out from the medical people.
What price did you pay to get to where you are today?
I paid a lot of prices. My husband was a year ahead of me in the university. When we got married, I felt we could not  both go for higher degrees so I decided he should go ahead and get his PhD, while I took care of the children. My family was my priority. I didn't know I would ever become anything. I just wanted to take care of the children, we have five of them and today, I have no regret. Today, they are my backbone after my husband. They are all doing well because I paid the price to take care of them. For many years, I was a technician but when I moved to academics the Lord blessed my work, everything I found out was new. It took me a long time to get to where I am today because I devoted myself to my family. However, when I joined academics, my husband gave me all the necessary support. Even when I was always in the lab and would get home late, he didn't complain. So, I had peace. I sacrificed a lot but God has rewarded me more than I could ever ask for.
How easy was it for you to combine your career with the home front?
It was not easy. When I went to do research at Oxford, I left my baby, the only son who was one and a half years in Nigeria, crying. However, the work I was to do for one year, I did it in seven months. No laxity, working hard so I could get back home in time. My husband and my mother supported me. In the African setting, if you have a good home, you can make it. If your husband is not in support of what you are doing, you  are in trouble. There is no template. If God places you in a family where your husband and in-laws like you, you will combine the two successfully. As a woman, you need the love, support and cooperation of your husband. Both of you must ensure that your children too face their studies so they too can be successful. When God gives you a vision and you do it, with His help you will succeed. When I have challenges, I go to God and He helps me out. As a woman you can achieve a lot by being nice to people. Be charismatic. Always leave your problem at home. Pray and ask God to help you, He is always there to help.
What motivated you to start SCHAF?
Sickle Cell Hope Alive Foundation (SCHAF) came from scarf which is something you put on your head to look beautiful. SCHAF is about giving hope to people born with sickle cell disorder. God gave me the ability to transform peoples' lives by talking to them.  When I talk to people, they understand the purpose of God in their lives. So, I decided  to create awareness to people with sickle cell disorder and give them hope. While still in UCH, one day, my director, Prof Tomori, told me to translate my research to the community so I would leave the lab and run to Yemetu and Adeoyo hospitals to tell them about what they can do, that was how I started. Later, Dr Obembe and I formed Sickle Cell Association of Nigeria (SCAN). We were going to churches and organisations to create awareness about sickle cell disorder. When I retired from UCH, I could not continue using SCAN, that was how SCHAF started. We have expanded the scope from awareness alone to  "make prevention by making," Know Your Genotype (KYG), a point of care today. My friends and pharmaceutical  companies give me drugs, I  use my money to buy drugs too. People are joining me to take care of them.  In 2019, we started the leg ulcers treatment; which is N5,000 per week, per wound. We stopped it in December because we had spent over three million naira on it. We treated 21 wounds. We are doing more than we hoped.  It is expanding in leaps and bounds. Last year was the first time we got grants for SCHAF to do research from Gilead Sciences in America. We took 1,000 patients and found very interesting result of Hepatitis B, C and HIV. Contrary to what we thought these patients are now taking care of themselves better because of the awareness. They are not falling into the same pit that ordinary youths are falling into. We are making tremendous efforts and we are getting results.
Babies with sickle cell disorder are still being born in Nigeria today, what advice do you think is responsible for this?
The awareness in Nigeria is very low. How many people are doing what we are doing? My retirement money has been going into this project since 2012. My family and friends have been supporting me financially. However, I am not in it for monetary gain. The children we are doing it for are grateful and I am deriving joy from what I am doing. My advice is: Be aware, know your genotype as a youth, be educated about it and make informed decision later in life. That way, the frequency of SCD will gradually decrease and the burden of it will be reduced in Nigeria.