How we knew Fulani attackers killed our head hunter —Mokikan, President, Okun Dev. Association
Recently, some armed men invaded Suku community in Kabba-Bunu Local Government Area of Kogi State, and killed the community's head of hunters and his son. In this interview by YEKINI JIMOH, the National President of Okun Development Association (ODA), Mr. Femi Mokikan, speaks on the incident and on the security situation of the area in general. Excerpts: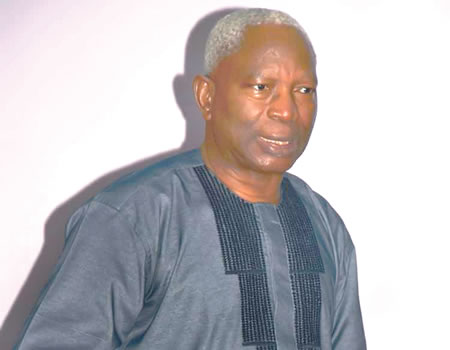 You recently issued a statement in which you accused some Fulani people of killing the leader of hunters in Suku community and his son. How did you know that the murder was carried out by Fulani people?
The security agencies are still doing their investigative work and hoping they can pick up the perpetrators of this evil act. For this reason, I may not be able to give all the details we gathered. This sad incident happened just the night after the quarterly meeting, in Kabba, of the National Executive Committee of the Okun Development Association (ODA) in which, by the grace of God and the goodwill of the people of Okun Nation, I am the National President. I was woken up at exactly 2:15am on Tuesday, 13th August by the chairman of our security committee, to inform me of what happened. Several other calls came through on the same incident before daybreak. Shortly after daybreak, I led the ODA Executive Committee members to pay a visit to the family and the community, and to have a first hand assessment of the situation. Security concerns in our territory were a major item discussed at our meeting the previous day. On our way we met the sole administrator of the local government and his team, including some security agencies, returning from the scene. Both of us stopped to exchange condolences and his team informed us of what steps they had taken and what their next steps were.
Thereafter, we proceeded to the community and went to the victims' house. His wife, who was present and was part of the ordeal all through the attack, had been moved to another house in the community. We moved to where she was. As to be expected, she was disconsolate. We waited patiently until it was appropriate to talk. We then asked her to try and recount the experience of the night. She gave a graphic description of how everything happened and was very certain the murderers were Fulanis. She said she recognized one of them very well because he had patronised her shop in the past. Anyone is free to continue to live in denial, but the woman that lost her husband and one son, and another in hospital receiving treatment for gunshot wounds, cannot live in denial.
Has there been a previous attack of this type in Okunland? 
There had been many, but none has been as gruesome, as disturbing and as frightening as this. A few months back, a similar incident happened at one of our communities, Ogar, on the farm. We can go on and on. And there have been several that did not involve life. Kidnappings for ransom are numerous. Many of our people have since stopped farming as going to farm is no longer safe. You can imagine the long term consequences of that for the communities and for the economy of the state/nation.
Have you formally reported this incident to the police and other security agencies? What has been the response?
The police got to the community before we did. I must add that the executive of ODA, through our Security Committee, has direct communication to the various security agencies and the senior special adviser to the state government. One major and very disturbing recurring experience is that in all of these incidents, the security Agencies have not succeeded in arresting anyone and when the local communities partner with them, or on their own arrest any suspected Fulani, they are let off the hook within hours or days, citing "order from above", which they often later deny. Because there have not been arrests in previous ones, not to talk of prosecution, conviction and punishment, these bandits are encouraged and emboldened to repeat the same thing again and again.
Don't you think these people could have collaborators among your own people?
Anything is possible in Nigeria of today. One may not be able to rule it out. We have made enough noise on this amongst our people. If the security agencies are result-oriented, it is their responsibility to fish out such collaborators. We will like to see the authorities parade such collaborators to the shame of himself/herself and his/her family and his/her generations after him.
What measures have your people put in place to forestall future occurrence?
What measures can a community of a few hundred people, mostly of old men and women, and even other bigger communities, put in place to confront a few Fulani people with AK47? The murdered hunter was one of the only two hunters the community depends on for night security. We are at the mercy of God and whatever. He lays on the hearts of the authorities and other well wishers to do for our various communities in Okunland. As to be expected, the people in this community are living in palpable fear.  Some of them told us they would leave the community, at least for some time. Should we now be regretting coming from those communities when we had no choice as to where we were originated? What is the number one priority of government over its citizens that pay tax and diligently go about their daily activities for a better tomorrow?
Before becoming the President of Okun Development Association, where were you sir? What is your background?
I have always been part and parcel of my community before I became the National President of ODA. I'm based in Lagos, but I visit home so often that you would think I am based at home. I have always tried hard, within my limited capacity and capabilities, to be a part of the solutions to the problems of my community. I'm a legal practitioner, although I am retired from where I worked for close to three decades.
How many communities make up what is called Okunland?
I cannot really tell you how many communities make up the Okun nation. Let me describe it to you this way and I think it will give you an idea of what you have in mind. The Okun people are the Yorubas of Kogi State. Of the 21 Local Government Areas in the state, we are 100 per cent in five and about 33 per cent in the sixth. This is why we have consistently pushed for a state of our own at every opportunity, along with other Okun people in Ekiti State and our Yoruba brothers in Kwara State. Put together as a state, we are already more than some states as they are today.
What advice do you have for these Fulani herdsmen whom you claimed did the killings?
My advice to them is for them to repent and desist from this kind of dastardly act. There is nothing anyone can do about this. But let them stop terrorising defenseless communities. If they are so good at warfare, let them go to the war theaters of the world. And there are many of them. Our people and the Fulanis have lived together for decades without challenges that were beyond normal. What brought about this recent ugly turn of events is still beyond our imagination. Our people in Okun nation need the security attention of the federal and state authorities and that of all well-meaning Nigerians, to preserve our lives and livelihoods.