How to secure your dream career —Funmilola Kehinde
Funmilola Kehinde, a graduate of Kingston University, United Kingdom and YALI 2016 fellow, is the founder of CareerswithFunmi Consulting. In this interview by NIYI OYEDEJI, she speaks about the need for higher institution students to identify their skills in choosing the right career.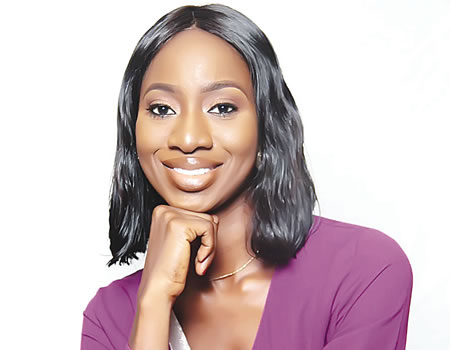 What is the starting  point for   CareerswithFunmi?
CareerswithFunmi Consulting is a talent development and recruitment consultancy firm, with the vision "to help youths get employed with a dream job that allows them to live a more fulfilled life." This is my expression of a commitment to becoming a notable solution provider to the menace of unemployment globally.
In April 2013, I was awarded the best student-led volunteering student award by Kingston University and I also served as the International Student Officer while on the students union board.
I am an active member of Project Management Professional and have certifications on Human Resource Management, Project Management and Business development.
My dedication to educating youths necessitated the course 'LinkedIn Makeover Online Course which has produced positive results and feedback.
I have coached over 1,000 youths and helped them secure job interviews and actual job offers. Many of these secured jobs have been dream jobs of my clients. My core purpose is to help every individual attain the highest level of confidence and purpose in their careers which leads to job satisfaction and an overall happiness.
What inspired you to start CareerswithFunmi?
My inspiration and desire to help others reach their goal birthed CareerswithFunmi.
I went through a phase where friends and close relatives constantly reached out to me requesting that I assist them with their CVs and job search. During this time, I offered free services and derived a lot of pleasure from their feedback of how successful they have been with their applications.
The thirst and need to help others has always been a natural skill of mine so it was easy for CareerswithFunmi to become a reality.
How many numbers of employees do you currently have?
Currently, I run the company with three to five active volunteers at the moment.
What services do you offer and who is your target audience?
Our target audience is a wide range from school students to working professionals.
We help students who are currently studying at the university to identify their skill set and strength to enable them choose the right career after graduation.
One of our aims for students who are still studying is to develop their skills and employability heading towards graduation. We develop training courses for students to make them more marketable to companies.
The services we offer our working professionals include Curriculum Vitae (CV) writing, CV letters, LinkedIn Profile Makeover, career coaching, how to prepare for an interview with mock sessions and lots more.
Our aim for working professionals is to ensure career development and clarity.
How would you evaluate Nigeria's human resource industry?
The human resources industry is evolving, especially in the area of talent recruitment and development. A few years ago, most jobs were acquired by connections; a case of who you know and not what you know.
Today, we find that online job boards are now the new recruitment solutions. Recruitments, consultants now have the ease of finding the best talent for companies by simply inputting keywords into their system for the right profile.
The human resources industry has also improved its focus on developing talent in various individuals.
In comparison to the tech and finance industry, the HR industry has a long way to go but I believe it will become a force to reckon with in a few more years.
What are some of your expansion plans?
One of our expansion plans include reaching out to more universities to enable students discover their skills and purpose before graduation.
The notion that students graduate after three to five years at university with no idea of what lies ahead is something that CareerswithFunmi plans to eliminate.
We want every final year student to graduate and become employable. Our focus is to ensure that every skill within the students is tapped into for a bright future.
 What are the major challenges you have faced since starting your business?
We face challenges on a daily basis, it makes us stronger and better.
In the beginning it was a challenge to get people to pay for our services, but we have now overcome that challenge as our clients have seen the evident results of the services they pay for.
 How do you think the government can address some of these challenges?
The government can address the challenges of lack of employment by teaming up talent with development companies like CareerswithFunmi.
We are the leaders of tomorrow and we must be fully equipped with skills and talents to move our country forward.
The government should set up more modern skill acquisition centres to train graduates and equip them with the skills to be employable.
What is your advice to other entrepreneurs?
Keep updating your professional and interpersonal skills in your chosen area of business. Keep striving for greatness.