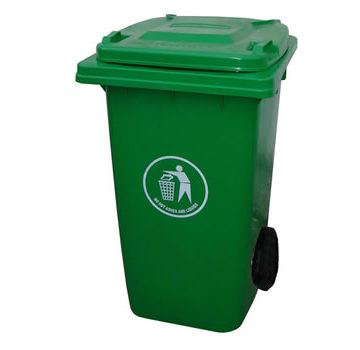 THE Oyo state government has said that it will from next week go all out to seal houses and commercial centres across the state found to be without waste bins.
According to State Commissioner for Environment and Water Resources, Mr Isaac Ishola, this measure would be preceded by a house-to-house inspection of bins and three days warning starting from next Monday.
A measure he said was in implementing the state's environmental laws, he further warned that owners of houses who disregard the seal order would be fined 200,000.
Ishola who disclosed this stated this at a press briefing, in Ibadan, on Wednesday, said the act had become imperative due to indiscriminate dumping of refuse.
He mentioned areas such as Beere, Oje, Ojoo, Sango, Moniya, Akingbile, Olode as hotspots for the indiscriminate dumping of refuse and flagrant abuse of the state's environmental laws.
"The Oyo State Environmental law, section 74, stipulates that every house must have a waste bin. Every person that generates waste must dispose of it in a sustainable manner
and through government accredited waste collectors. We will be inspecting the houses and any house without waste bin would be sealed after a three days grace period.
"Violators are liable to 6months jail term or option of N50, 000 fines. Whoever disregards the seal order on any house would pay N200,000," Ishola read.
He however assured of continued sensitization of residents on abandoning the culture of indiscriminate dumping of refuse and non-patronage of recognized waste collectors.
Ishola stated that no fewer than 1,342 environmental law offenders were arrested and convicted last year but the practice of indiscriminate waste disposal still resonated among residents across the state.
He added that the government would begin the arrest of scavengers won't go messing up refuse dumps in their quest for scraps.
Ishola spoke alongside, Commissioner for Information, Culture and Tourism, Mr Toye Arulogun; Managing Consultant of Oyo State Solid Waste Management Authority, Mrs Ololade Oresanwo, and Permanent Secretary, Ministry of Environment and Water Resources, Mr Gabriel Oguntola.
Corroborating Ishola's view, OYOSWMA managing consultant, Mrs Oresanwo lamented that despite the existence of environmental laws in the state that should make collection of waste 'profitable' for the state and help company in recycling business have 'raw materials' to work with, more than 50 percent of waste generated in the state still ended up in drainages, flood paths, roads among others.
She decried that there was 10 percent compliance to environmental laws in some areas, with several persons polluting the environment by their burning of waste.
---
---