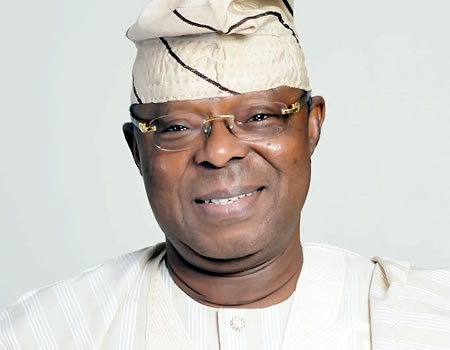 Nigeria officially nosedived into recession in 2016 and like most other companies in the same market segment,  Honeywell Flour Mills (Honeywell Flour Mills) Plc's performance was not favourable that year. OLATUNDE DODONDAWA writes on how the management embraced cost strategies to leap into profitability. 
Introduction
Year 2016 was a difficult year for businesses in Nigeria and despite the tough economic environment, Honeywell Flour Mills  (Honeywell Flour Mills) Plc was able to weather the storm and grew its revenue from N50.88 billion in the year 2016 to N53.27 billion in the year 2017, representing a five per cent increase year-on-year.
The company attributed its profitability to its practice of relentless innovation, improved efficiency and cost management strategies, aiding it to wade through the turbulent business climate of Nigeria's hard biting recession period of 2016 and 2017.
Financial performance
According to the audited results, Honeywell Flour Mills recorded a revenue of N53.2 billion in 2017, showing an increase of five per cent from N50.9 billion recorded in 2016. This increase in revenue was achieved despite the general decline in consumer spend due to macroeconomic headwinds experienced nationwide in 2016.
Due to some forward looking strategies aimed at input cost management and efficiencies in the overall supply chain management process adopted by the company, cost of sales fell by 13 per cent. Specifically, cost of sales declined from N46.5 billion to N40.5 billion.
Other income improved from N157.9 million in 2016 to N1.2 billion in 2017. Selling and distribution expenses fell by 23 per cent from N4.45 billion to N3.42 billion in 2017.  This was achieved as a result of management's execution of tactical initiatives in the company's supply chain, sales and marketing functions to improve cost-to-serve metrics across modern trade and informal market channels in all business segments of the company.
However, net finance costs jumped from N819 million to N2.8 billion due to increased working capital requirement and the company's  ongoing  expansion in Sagamu, Ogun State. But the company said it was considering several strategic options to better manage finance costs going forward.
The increase in cost of finance notwithstanding, the company ended the year with profit before tax of N5.5 billion, compared to a loss of N2.87 billion previously. Similarly, profit after tax stood at N4.3 billion as against a loss of N3.02 billion in 2016.
Also, shareholders funds soared by 219 per cent from N16.3billion to N52.3billion in 2017. Consequently, the company declared a dividend of six kobo per ordinary share to the shareholders, which was approved at the AGM.
Honeywell Flour Mills explains performance
Commenting on the performance, the Managing Director of Honeywell Flour Mills, Mr 'Lanre Jaiyeola, said: "These results were achieved as a result of our determination to exceed the expectations of all stakeholders. Despite a challenging environment, we focused on delivering superior quality products to our wide-ranging customers in the retail and wholesale segments while leveraging our route to market capabilities which we continue to invest in. In addition, we took a very conservative approach to costing and also leveraged government policies targeted at helping the manufacturing sector during the forex crisis.
"Our management team is making significant changes to our business in order to lay a better platform for the years ahead. Therefore, in FY2018 and on the heels of an improving economic environment, we expect to record further improvements in performance, reigniting our growth agenda and extracting increased efficiency and cost reduction through a recently launched companywide transformation and continuous improvement programme."
Also speaking at the AGM, Chairman of Honeywell Flour Mills, Dr Oba Otudeko, said the company's current performance indicated a leap from the results of the financial year 2016.  He attributed the improved earnings and profits to the company's relentless focus on lower cost sourcing for raw materials and foreign exchange and increased efficiency in manufacturing.
According of him, "In FY2017, we reaped the benefits of a well-executed input cost management strategy. Our results show continued growth and a substantial step-up in profitability despite the volatile economic environment. It was achieved largely through improved efficiency. Our manufacturing function drove further efficiencies through continuous improvement projects that enhanced engineering and plant maintenance processes and ensured higher levels of production efficiency."
Speaking on the dividend, Otudeko said while the company gives strong consideration to the need to continuously invest for long term, the directors were convinced that due to the inability to  recommend any dividends for disbursement in 2016,  the least they could do was to make sure that their shareholders, who stood by the company during  the trying times, have no cause to regret  their decision.
"In the light of our return to profitability, we are pleased to recommend to our esteemed shareholders, a dividend of  six kobo per share," he said.
The chairman assured shareholders of the board and management's dedication, diligence and commitment to the company's mission, which is to produce consistently good quality flour and other wheat based products for the complete satisfaction of its highly valued customers and consumers.
Business expansion/backward integration plan
According to the company, due to the forex crisis, it was not able to import key off-shore components and equipment that would have enabled  the completion of the new pasta plant in its Sagamu site within the timelines earlier envisaged. However, the company said it is assiduously working to ensure that the facility is inaugurated within the current financial year.
Honeywell Flour Mills said its commitment to the sustainable growth and development of the country has propelled it to continue to invest in long term and capital intensive projects.
"In 2016, working with International Crop Research Institute for Semi-Arid Tropics (ICRISAT) and United States Agency for International Development Maximising Agricultural Revenue and Key Enterprises in Targeted Sites (USAID MARKETS), we distributed certified sorghum seeds to 11,000 farmers across seven states in northern part of the Nigeria and worked with them through farming until the harvest, culminating in us purchasing our first stock of local grains under a buy-back backward integration programme," the company said in a statement.
The firm added that under the umbrella of the Flour Millers Association of Nigeria (FMAN), "we partnered with the Wheat Farmers Association of Nigeria(WFAN) to deepen the wheat value chain in Nigeria.
"Specifically, we are working to develop wheat seed varieties that are suited to our tropical climate and appropriate for producing wheat-based staples (ball foods, bread, noodles, pasta). As an initial step, FMAN has committed to buy all wheat produced by Nigerian farmers at guaranteed prices and we have collectively provided tools and equipment to the farmers aimed at increasing planted acreage, improving yields and reducing the cost of production. These strategic initiatives will see us reduce our dependency on imported wheat for production," the company said.
Company's outlook
The company said it is focused on executing its 'Managing for Value' medium term strategy and it has begun to implement pivotal initiatives to actualise the ambition.
"The most visible of these is the change in our corporate logo and adoption of a masterbrand. On the one hand, the new logo is a projection of our deliberate decision to transform our business and reposition it for the future. After almost 20 years of operations, we are cognizant of the need to increasingly adopt more contemporary and global best practices that promote growth and sustainability.
"The new image is reflective of new beginnings in outlook, performance and social impact. On the other hand, the adoption of a masterbrand speaks to the fact that, through the years, we have transitioned from a mono-product manufacturer to a multi-product foods and agro-allied platform that meets the needs  of a wide base of consumers," it stated.