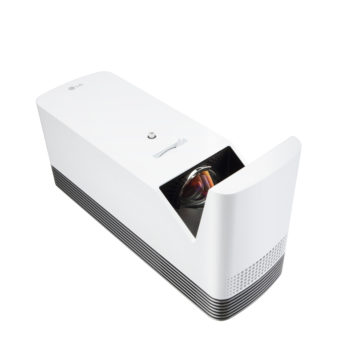 The Managing Director, LG Electronics West Africa operations, Mr Taeick Son, has said that the best time for relaxation is vacation and to help make it a worthwhile experience, that LG has a variety of smart products to help consumers stay safe and connected to their loved ones even while on holiday. He said that With their smart innovative products, that one is sure of having a memorable holiday experience.
Son spoke recently when talking about innovations that the company has brought to Nigeria, saying, there are plenty of great holiday memories to be made just by pulling out smart gadgets to capture the moment, while adding that technology is fast becoming a companion to vacation lovers simply to help them maximise their holiday time with greater connectivity devoid of any form of stress.
According to him, research has shown that vacations are good not only for the individual but for the overall growth and development of an organisation, because it helps the individual to rejuvenate and increase productivity at workplace, which invariably guarantees a steady career growth.
"LG has designed life changing and highly innovative products to bring about smart connected and safe world.
"LG Electronics has in stock quite a number of unique smart innovative products that could help the consumers enjoy themselves, while holidaying, these include; Smart TVs; Sound systems; ProBeam Laser Projector; Hom-Bot cleaner; Home Appliances, etc. For instance, the Hom-Bot vacuum cleaner has a unique feature known as the HomeView this allows for real-time monitoring and HomeGuard, which automatically sends photos whenever any movement is noticed.
"While the LG sound systems has a Blu-Ray feature which enables consumers enjoy 3D disc movies in full HD 1080p,  this will eventually support standard Blu-ray Disc movies in high definition and upscale the DVDs to near HD quality without any form of interference. With a wireless broadband the sound system can easily be connected to the internet with an in-built Wi-Fi. It is interesting to know that most smart home technologies are very simple to operate," Son stated.
However, according to him, LG's lineup of smart technologies has continued to prioritise consumer's usability and engagement at a time the smart home platform continues its navigation into the mainstream success. The portability of some of these devices, he said, is unparalleled and that echnologically enabled services such as smart lighting, mobile working solutions and smart governance would continue to shape consumers vacation experiences.
He added, "As more and more people take advantage of vacations to get the much desired rest, home appliances from LG Electronics could help to safeguard the home with security features, which can be monitored from anywhere putting the mind of consumers at rest while having the best of time holidaying
"Moreover, it is interesting to note that there is a new trend, which is the stay-at-home kind of vacation popularly known as staycations, where people now choose to observe their vacations at home instead of travelling; thereby avoiding heavy spending that usually comes with vacation outside the home.
"LG ProBeam Laser projector comes handy here providing consumers opportunity to enjoy video content with the ability to be paired with any Bluetooth audio device within reach. So. for those who have chosen this type, it would provide opportunity for relaxation, watching of movies, enjoy local cuisine and catch up with much needed sleep. LG provides arrays of products with exceptional quality for staycationers to hook up any content of their choice."