The proprietor of Austin Pharmacy, Austin Umweni, was on Wednesday killed by a hit-and-run driver on Airport Road, Benin City while jogging early in the morning.
The driver was said to be driving a Mercedes Benz car when he hit Umweni, who was said to be a keep-fit enthusiast and who usually engaged in early jogging along the route where he was killed.
Then remains of Umweni have been deposited at a morgue in the state capital.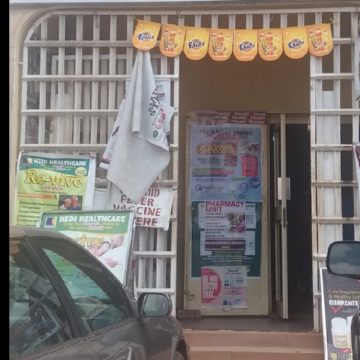 While members of staff of his pharmacy store along Igun Street, were seen discussing the incident in low tones, the family of the deceased were at the state traffic division on Sapele Road, asking the authorities to fish out his killer.
A worker at the pharmacy store lamented the incident and wondered why such fate should befall their boss, whom he described as a compassionate man.
Edo State Police Command's Public Relations Officer (PPRO), Kontongs Bello, who confirmed the incident, added that he was yet to get the full report of the situation.
YOU SHOULD NOT MISS THESE HEADLINES FROM NIGERIAN TRIBUNE
Fake Website Asking N-Power Candidates To Verify If They Have Been Shortlisted For N30,700 Grant
CLAIM: A viral post on WhatsApp is asking N-Power candidates to verify if they have been shortlisted to receive ₦30,700 Batch C grant
VERDICT: FALSE. Registration can make you lose your WhatsApp account to scammers.
FULL TEXT: A viral post on WhatsApp is asking N-Power candidates to verify the status of their application and see if they have been shortlisted for the batch C cash grant…
Inside Ibadan Bound Train From Lagos
The train started the 156.65 kilometres journey to Lagos at exactly 08:00hrs. The pace of its acceleration was minimal.
At about 25 minutes, the train slowed down at the uncompleted Omi-Adio terminal, a village on the Abeokuta/Ibadan expressway; it's a stone throw from Apata in Ibadan. Conveyance of passengers from there and other terminals has not kickstarted as the terminals are still under construction and workers were found there…Hit-and-run driver kills Austin Pharmacy proprietor in Benin