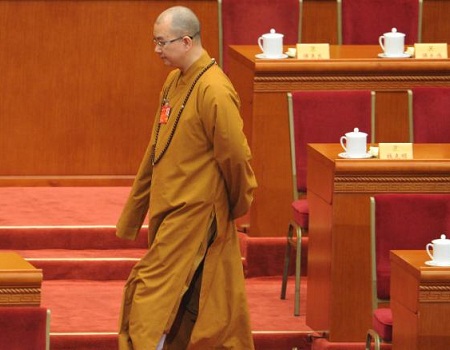 ONE of China's highest-ranking Buddhist monks has denied explosive allegations of sexual misconduct, which accusers claim left at least one victim suicidal.
In a 95-page document submitted to Chinese authorities in July, two male monks at Beijing's Longquan Temple accused Shi Xuecheng of sexually harassing and assaulting multiple female nuns.
It comes at a time when women in China are pushing back hard against widespread sexual abuse, in a manner similar to the #MeToo movement in Western countries.
Xuecheng, who is the abbot of Longquan Temple, is a high-profile figure who heads the Buddhist Association of China and serves as a national political adviser to the Communist government.
ALSO READ: Rape: Nigerians speak on psychosocial implications, solutions
The 51-year-old, who has taken a vow of celibacy like most Buddhist monks, posted a brief statement Wednesday night, denying all allegations to his more than a million followers on his verified account on Weibo, China's equivalent of Twitter.
The statement, issued in the name of his temple, alleged the "organized and vicious" whistleblowers had "forged materials, distorted facts and spread false accusations" to mislead the public. It said the temple would ask the government to conduct an official investigation to "put the record straight."
The State Administration for Religious Affairs said in a statement Thursday that the agency "attaches high importance" to the claims against Xuecheng and "has started investigation and verification work."
---
---