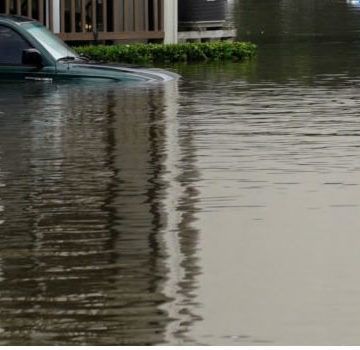 THE city of Houston will finally get some relief from historic rain Wednesday as Tropical Storm Harvey pulls away from east Texas and makes another landfall in neighboring Louisiana.
Forecasters expected the Houston area to get about two centimeters of new rainfall Wednesday and to have sunny skies and hot temperatures by Friday. The region will still be dealing with widespread flooding from the slow-moving storm that has dropped more than 130 centimeters (51 inches) in some places since Thursday.
The National Hurricane Center said the storm could drop 15 to 30 centimeters (6 to 12 inches) of rain on southwestern Louisiana as it finally moves inland.
Local and state officials in Texas said rescuers had taken more than 13,000 people from flooded homes, and thousands of people were staying in shelters set up at Houston's convention center, the arena for the Houston Rockets basketball team and the stadium where the Houston Texans football team plays.
With so many people away from their homes and scattered reports of looting, Houston Mayor Sylvester Turner instituted an overnight curfew starting Wednesday morning in order to prevent "potential criminal acts."
Turner praised Houston as a city where neighbors look out for each other and come together to face their shared challenge.
"Anyone who underestimates the spirit of this city does not know Houston. 'Woe is Houston?' That just encourages us further," he wrote on Twitter.
At least 13 deaths have been reported in connection with the storm. Authorities have not yet confirmed a number that high, but have said casualty figures could rise once the floodwaters begin to recede.
Elaine Duke, the acting head of the US Department of Homeland Security, said during a visit to Texas on Tuesday that the biggest challenge remains search and rescue efforts.
"We will continue looking, and until the waters are gone, I really don't think we'll be completed with making sure we've accounted for everyone," Duke said.
She added that once the rain does stop, officials will then be focused on making sure people who cannot return to their homes can move from the temporary shelters into transitional housing.
Duke was one of several officials who flew to Texas along with President Donald Trump to meet with local and state leaders and survey the response to the storm.
Trump said the recovery effort, which has been estimated at tens of billions of dollars, will probably be one of the most expensive the United States has seen.