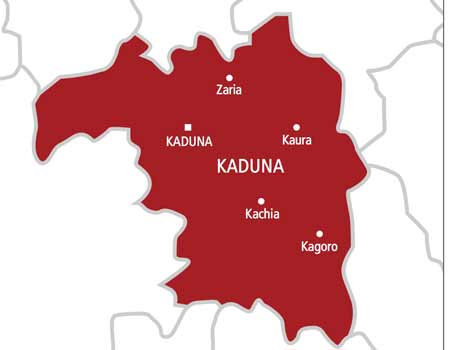 GUNMEN in the early hours of Sunday morning have kidnapped three wives of Alhaji Adamu Nakwana, a businessman in Maganda village, Birnin Gwari Local Government Area of Kaduna state.
However, findings gathered that the bandits released one of the women with a contact number to get in touch with the abductors.
A source who pleaded for anonymity remarked that the attack which occurred around 1.50am on Sunday had forced residents of the village to flee with their families to neighbouring communities.
"The bandits, about 80 of them in number blocked the whole town when they stormed the village making it difficult for outsiders to come to their aid.
"They went straight to Alhaji Adamu's house and took his three wives. They did not harm any person but people are fleeing as they do not know if they will come back for another attack."
He added, "The bandits later released one of the women and gave her a number instructing that Alhaji Adamu should call them probably to negotiate for payment of ransom for the release of the women."
When contacted, the Police, ASP Mukhtar Aliyu could not confirm the incident as at the time of filing this report