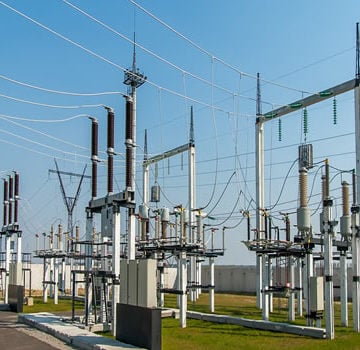 GLOBAL Utilities Management Company (GUMCO), a subsidiary of Vigeo Group, has signed a long-term partnership agreement with Genus Power Infrastructures Limited for the manufacturing, assembling and development of power metering solutions for Nigeria and other countries in the West African sub-region.
Chairman of Vigeo Group, Mr Victor Osibodu, signed the memorandum of understanding (MoU) on behalf of GUMCO, while the Executive Vice President of Genus Power Infrastructures, Mr R Viswanathan, signed on behalf of his company.
Other senior executives of Vigeo and GUMCO that were present at the signing ceremony were Mr Abu Ejoor, Director of Vigeo Power and Tosin Osibodu, Business Development Manager of GUMCO.
The MoU signifies the intention to collaborate closely on developing viable solutions to meet Nigeria and West Africa's power metering needs. It also provides a framework for joint research, setup and deployment to develop innovative features tailored to the challenges of the West African power market. The scope of the collaboration includes the pooling and exchange of ideas, expertise and resources, as well as the joint organization and participation in the end-to-end process of bringing the products to market.
Through this new partnership, Nigerian power distribution companies will have the opportunity to service their consumers with metering solutions suitable to the real-world challenges of the market. This collaborative effort is expected to reap results that will enhance the Discos' bottom-line and reputation with their customers.
Mr TosinOsibodu, Business Development Manager, GUMCO, remarked, "GUMCO is excited and honoured to be part of this unique partnership with Genus Power. This forward-looking initiative will be a key driver enabling greater performance and accountability within the power sector while creating local jobs through the lifecycle of meter manufacturing.
"Together with Genus Power, we can leverage on each other's expertise and collaborate to manufacture, assemble and provide high-quality metering solutions made in Nigeria to service Nigeria and moving forward to the West African market on country to country basis. We're looking forward to a rewarding and mutually beneficial partnership."
In his comments, Mr Viswanathan said, "As a leading meter manufacturer, with the largest installation base of meters in India, it is imperative that Genus shares its experience with its partner, GUMCO, to provide a range of highly innovative and sustainable metering products and solutions to mitigate the pain areas of Nigerian Discos and customers."