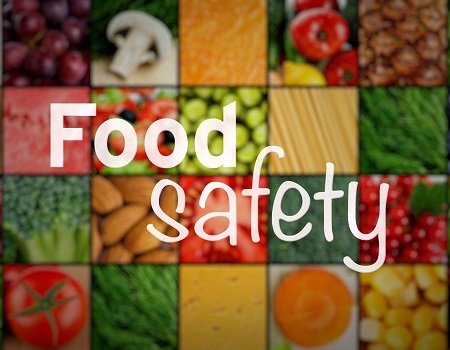 THE Ebonyi chapter of Environmental Health Officers Association is set to enlighten members of the public on preventive health education so as to ensure food safety in the society.
The President of the Association, Mr Sunday Nwonu, disclosed this in an interview with News Agency of Nigeria (NAN) on Tuesday in Abakaliki.
He said that the target participants for the seminar included food vendors, restaurants, eateries, hotels and farmers.
He added that all environmental field workers across the 13 local government areas of the state, Ministries, Departments and Agencies (MDAs), as well as some federal institutions, would also be involved.
Nwonu said that the awareness campaign was to reawaken the need to promote environmental health in efforts to make the public to become more conscious of the quality of food they consumed.
He said that the enlightenment activity was organised to mark the World Environmental Health Day, which was celebrated on every September 26, with aim of preventing othe ccurrence of diseases, while supporting the provision of safe food and water.
ALSO READ: APC took for granted powers of NASS, Oshiomhole laments
NAN reports that the theme of the 2018 World Environmental Health Day is "Global Food Safety and Sustainability''.
Nwonu said that the enlightenment programme would also enable the public to understand and appreciate environmental health issues, while changing their negative attitudes on them.
He said that the association had invited a seasoned sanitarian to present a public lecture on "Preventive Health Services'' at the event.
Besides, Nwonu said that the association was collaborating with the National Agency for Food and Drug Administration Control (NAFDAC) in efforts to boost food safety.
"We are training the trainers and the event will commence in Abakaliki, the capital city, we will also step it down to the rural areas.
"The International Federation of Environmental Health (IFEH) and the World Health Organisation (WHO) have laid greater emphasis on preventive health services.
"We want to promote food quality because most times, the food either lacks the essential nutrients or is badly handled by farmers, food processors, restaurants, and this poses great consequences on human health.
"Food poisoning has become a serious menace in our society and so, I urge citizens to be part of this campaign,'' he said.
Nwonu said that as part of the celebration, special sanitary inspection of premises would also be carried out.
Meanwhile, Mr Phillip Eworo, the Special Assistant (SA) to the Governor on Environment, said that house-to-house sanitary inspections were a statutory function of the Ministry of Environment.
He, however, underscored the need to sensitise the general public to salient environmental health issues so as to enable them to fully understand their expectations.
"Residents should adhere to sanitary rules and ensure compliance, while defaulters must know the sanctions for offenders in the existing legal framework,'' Eworo added.