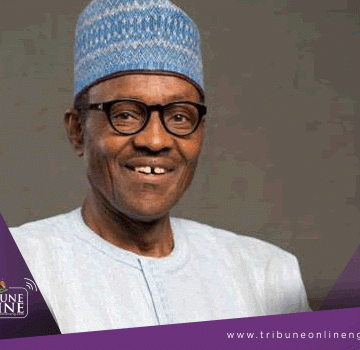 A self-styled pro-national interest movement, "Faith In Nigeria" has declared its support to mobilise Nigerians across the country for President Muhammadu Buhari across party and ethnic lines.
Addressing journalists in Abuja on Sunday, Mr Peter Bawa, Director of Communications and Strategy for the Group explained that Faith in Nigeria sees the need for a citizens' re-awakening platform to galvanise massive support for the President based on his superlative performance particularly in the security sector where Boko Haram has been defeated.
He disclosed that the rallies will be holding in four different cities of the country, which includes Lagos, Calabar, Kaduna and a grand finale in Abuja on Thursday.
According to him, some citizens misunderstand the necessary adjustments to living within their real income as a hardship, stressing that the group hopes to use the rally to enlighten Nigerians on the poor understanding of the consequences of dismantling the corruption infrastructure which has been entrenched over the years.
He said the rally became necessary to celebrate President Buhari and his administration in view of the giant strides the country has recorded under his purposeful leadership, adding that the foundation laid by Mr President must be built upon without breaking strides.
According to him, under the Buhari administration, Nigerians have seen the economy regain solid ground with the anti-corruption crusade of Mr President.
He said, "this is opposed to the past where looters are only named without diligent prosecution, those who had dared to pilfer from the national till have been made to forfeit their loots while standing trial with the most diligent prosecution we have ever seen so far.
"President Buhari's commitment to diversifying the economy is the most commitment we have seen till date and we dare say the results are already manifesting for those that took the initiative to invest in the local production of things that were once imported. There has been an increase in the export of Nigeria's agricultural produce and we believe it is a matter of time before semi-finished and later finished produce from Nigeria will take the world by storm.
"Our stature in the international community has seen an upward spurt and we believe that things can only improve even further going forward. This is tied to the combined improvement in other sectors. Savings in the foreign reserve has climbed to new highs as investors now see the country as a safe haven to grow their businesses."
Bawa, however, challenged the President to be decisive and firm with those that are terrorist supporters and those that hide behind free speech to incite hatred along ethnic and religious lines. He did the government must take a firm stance against those that are sabotaging the economy under any guise.
He therefore stated that, "our public activities will commence with a mass rally in Lagos on Monday, Calabar, Kaduna and a grand finale in Abuja on Thursday where the National Flag will be presented to Mr President, symbolic of our endorsement for his administration to continue beyond 2019 and sustain its good works in the land."