Group marks Odia Ofeimun's 70th birthday with conference
Eminent scholar and critic, Professor Biodun Jeyifo, will deliver the keynote at the event in honour of the poet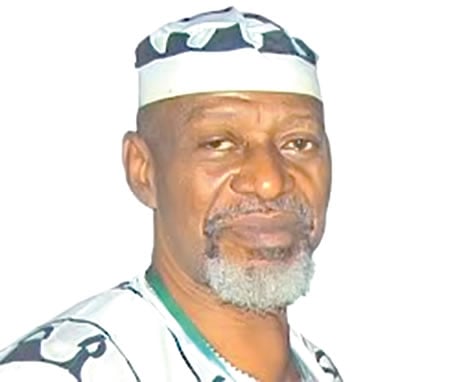 PLANS by The Odia Ofeimun at 70 Committee to organise a conference in honour of the poet, critic and public intellectual are going full steam ahead.
The multi-dimensional Ofeimun will join the septuagenarian club on March 16, 2020.
Themed: Taking Nigeria Seriously: A Conference in Honour of Odia Ofeimun, the meeting will examine the entire gamut of Ofeimun's creative, critical, journalistic and intellectual writings.
Retired Professor of Comparative Literature and African American Studies, Harvard University, USA, Biodun Jeyifo, will deliver the keynote address at the occasion.
The convener, Professor Wumi Raji disclosed that sub-themes of the conference include: 'Odia Ofeimun: Poet and Poetry'; 'Odia Ofeimun's Dance Drama Productions'; 'Odia Ofeimun as a Theorist and Critic of Literature', and 'Nigerian Poetry: Major Voices, Other Voices'. Others are 'Odia Ofeimun on Culture and Politics'; Odia Ofeimun as Private Secretary to Chief Obafemi Awolowo' and 'Politics and Political Developments in Nigeria since Independence'.
There's also, 'Nigeria: A House of Many Crises'; 'Nigeria since 1999'; 'Odia Ofeimun as a Public Intellectual'; 'Odia Ofeimun in Politics'; 'Hornbill House of Culture'; 'Odia Ofeimun in Writers' Organisations'; 'Nigeria/Africa's Writers' Organisations'; 'Odia Ofeimun: The Journalism Years'; 'Landmarks in Nigerian Journalism'; 'Nigeria's Newspapers' and 'Odia Ofeimun as a Publisher.'
Ofeimun has worked in the Nigerian cultural, creative, intellectual and political space for over four decades. He was Private Secretary to the Sage, Chief Obafemi Awolowo, from 1978 to 1981. He was a member of the editorial board of The Guardian from 1983 to 1988.
The Iruekpen-Ekpoma, Edo State-born intellectual was also Chairman of the Editorial Board of The News, Tempo and AM News from 1993 to 1999, and President, Association of Nigerian Authors (ANA), from 1993 to 1997. His Hornbill House of Culture represents a platform which he has continued to use to execute his multi-dimensional activities including writing, dance-drama production, book publishing, cultural promotion and politics and political interventions.
He is the author of close to 40 published works including volumes of poetry, collections of critical essays, anthologies of cultural and political interventions, and compilations of journalistic writings. He won the Fonlon Nichols award for excellence in writing and human rights activism in 2010.
Some of his poetry collections include 'The Poet Lied', 'A Handle for The Flutist', 'London Letter and Other Poems', 'Dreams At Work and Other Poems', 'A Feast of Return' and 'A Boiling Caracas and Other Poems'. He also has 'I Will Ask Questions With Stones If They Take My Voice' and 'Nigeria The Beautiful: Poems for Dance Drama.'