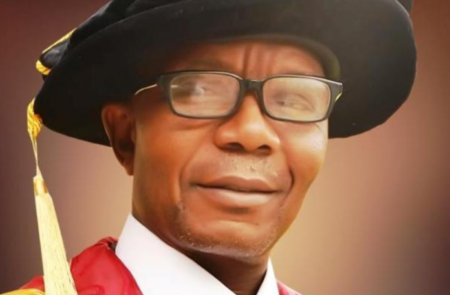 Gross Domestic Product (GDP) is an inadequate tool for measuring social wellbeing and environmental integrity. This is because many socially and environmentally damaging activities such as fossil fuel exploitation and financial speculation are things that enhance GDP. Instead, human wellbeing and quality of life, and environmental health should be the guiding objectives of economic development.
The above assertions are concepts of the Green Economy highlighted by Professor LabodePopoola of the United Nations Sustainable Development Solutions Network, Nigeria in his presentation titled 'Salvaging Nature: Creating Earth-Friendly Interaction' at the recently held Ninth Annual Conference of the Institute of Ecology and Environmental Studies, Obafemi Awolowo University, Ile Ife.
Quoting resolutions from the 2012 Earth Summit, he stated that other concepts of a green economy include sustainable consumption and production, meaning that "it is essential to introduce sustainable production and consumption with sustainable and equitable resource use. Hence, there is a need for the reduction and elimination of unsustainable patterns of production and consumption, that is, reuse and recycle the materials used, acknowledge the scarcity of earth's resources and implement activities accordingly."
Professor Popoola, who is also the Vice-Chancellor of Osun State University, added that "strategic, coordinated and integrated planning" was needed "to deliver the green economy and poverty alleviation. An integrated approach must be adopted at all levels to expedite the achievement of socio-economic and environmental sustainability through strategic planning with civil society and stakeholders, and across all relevant government departments."
Other concepts of a green economy according to him include gender equality, safeguarding biodiversity and preventing pollution of any part of the environment, and equitable distribution of wealth, among others.
The UN director described the concept of a green economy as not being "rocket science", but could be easily adopted and adapted.
The green economy is said to be defined as an economy that aims at reducing environmental risks and ecological scarcities, and that aims for sustainable development without degrading the environment. It is closely related with ecological economics, but has a more politically applied focus.
The 2011 UNEP Green Economy Report argues "that to be green, an economy must not only be efficient, but also fair. Fairness implies recognising global and country level equity dimensions, particularly in assuring a just transition to an economy that is low-carbon, resource efficient, and socially inclusive."
A feature distinguishing green economy from prior economic regimes is the direct valuation of natural capital and ecological services as having economic value.