Government should gazette all grazing reserves in existence —Miyetti Allah's Assistant Secretary-General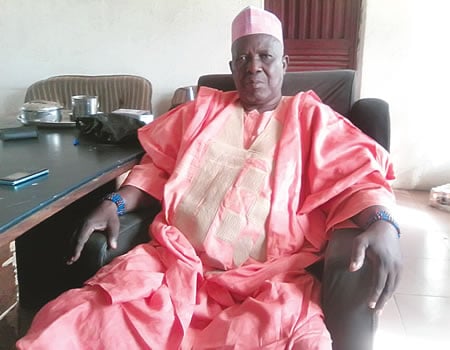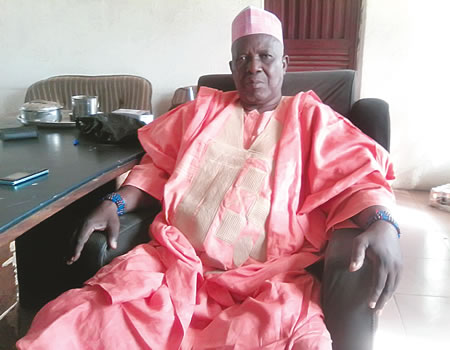 Dr Ibrahim Abdullahi is a veterinary doctor and Assistant Secretary-General of Miyetti Allah Cattle Breeders Association of Nigeria  (MACBAN), he speaks with MUHAMMAD SABIU on the herdsmen and farmers conflicts and what he feels are the best solutions to the quagmire.
You are a Fulani. Tell us about your background? 
I am a Fulani from the Southern part of Kaduna state. My grand parents have lived in the southern part of Kaduna for over 200 years. I am a veterinary doctor by profession. Today by the special grace of Allah, I am the Assistant Secretary General of Miyetti Allah Cattle Breeders Association of Nigeria (MACBAN).  Also currently a member of the newly established Kaduna State Peace Commission .
Some people have attribute the current herdsmen and farmers conflicts to the disappearance of the stock routes? Is this true?
This is the beginning of the current crisis if you like. These routes were used by the cattle rearers if they wanted to migrate from one place to another. These routes were also known as stock routes. They were documented within the government circles. Unfortunately, today these routes are totally neglected by successive governments. Thus, many people have encroached on them in fact beyond redemption. Yes, there are few routes in existence today and if the pastoralists are migrating and they come across such routes they follow them up to the point they terminate and  they divert and continue their journey. So, what am I saying, there is no state in Nigeria that does not have these routes and these routes are divided into three parts. We have the international route, the inter state as well as the inter local government routes. For instance a herdsman coming from Katsina and wants to move to Nassarawa state will have  to pass through Kaduna, Plateau before reaching his terminal point. So, there is a complete network. Even when the colonialists came to Nigeria, it was said when they wanted to construct trunk A roads, they used the stock routes as guide to construct these roads. Such was the importance of the routes. It is equally important to note that there are laws backing these routes both nationally and internationally. If you take the laws of Northern Nigeria, you will see these laws there, prohibiting any human activities 10 kilometers radius within the routes. But successive governments have neglected these laws.
Where then, did we miss it that the entire country became engulfed in crisis? 
Crisis started when government started showing no interest in livestock sector. The whole attention was shifted to arable farming and with the increase in population, the demand for more farmlands affected these routes. You know land does not increase in size except the population. If you go to any ministry of agriculture in all the states, you will discover that less than two percent is being budgeted for livestock. This is a very serious issue. Over the years, many herdsmen did not improve economically wise. Those that did not have enough cattle indulged in criminal activities. Government knows all these things. They know that the attention given to livestock was not encouraging. They also know that for over 38 years, government had neglected this sector.
Again, the render pest disease of 1983 also contributed to the misfortune of the Fulani. The disease killed an estimated 60 million cows. You could imagine the effect on a typical Fulani man. A Fulani man does not have western education that will allow him to go and find work in government offices, he does not own a shop that will enable him pursue a trade of his choice or own a farm that will enable him to farm. So, many of them who had nothing and wanted to enjoy life, especially the young ones started blocking roads and abducting people for ransom. And because majority are poor, our women became very cheap and engaged in all sorts of illicit affairs and in the process get pregnant. So, we now have a mixed breed Fulani.
Every one knows that Fulani cherishes his culture and is very shy. He doesn't want to be associated with any crime but all these good virtues are no longer there. Today you will see a 15-year old Fulani boy holding  an AK 47 rifle and he is either associated with kidnapping or armed robbery. But I believe it is the duty of government to ensure that they are protected and given the enabling environment to prosper. Government can tackle any form of criminality and encourage people to do the right thing.  So, government needs to act now.
What do you think, is the best option. Is it to create other routes or what? 
If we are talking about routes again it is only going to be a short term solution, because the reality on the ground is that, if you want to move a Fulani from one place to another it will not work. This is because they have equally grown in population and their needs have equally increased. That's why we are calling on the government to gazette all the grazing reserves that are in existence so that the indigenous Fulani should be settled in a particular place and their children sent to school so that they will also become important citizens. If any body thinks we should go back to the pre-colonial era or 1970s it will not be possible. Today there is no way a Fulani will move from the North to the Southern part of the country on these routes without any interruptions or encroachment on farmlands. So, as I earlier mentioned gazette all grazing reserves, resettle indigenous Fulani and restrict any entry by foreign pastoralists because we don't have enough routes to accommodate them and this also means reviewing some of the regional agreements we entered with bodies like ECOWAS and AU. The ECOWAS protocol on trans human that gave rights to Fulani to move from Gambia to Niger Republic to Nigeria to Cameroon needs to be reviewed. But before that let us take steps to address the dosmetic issues first. If the farmers will understand, they are the greatest beneficiaries of the grazing laws. It means nobody will enter your farm and destroy your farm produce. But unfortunately the farmers are the ones fighting because they feel their farms will be taken away. Nobody will take their land after all, it is God that owns the land if you remember that one day, you will die and you cannot go to the grave with your land.
So, the gospel truth is that everybody has the right to live. The Fulani must be allowed to live. They are also Nigerians. But the way they are being castigated is not the proper thing to go about it. This is a national issue that, we have to come together and discuss. The killings must stop. The reprisal attacks too must be brought to an end. We are not happy about it. So government must do something . The press too has an important role to play. The media should help in this regard and stop being partisan. To a large extent, the media can stop this bloodshed by educating Nigerians about the whole thing.