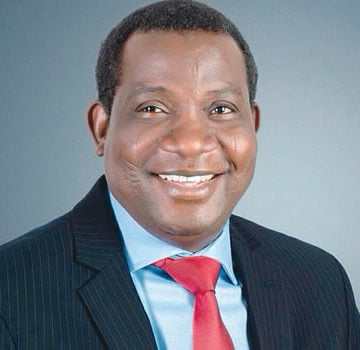 GOVERNOR Simon Bako Lalong of Plateau State has advised citizens of the state to avoid unnecessary incitement and spreading of false information that would give the wrong impression as if nothing is being done to address the plight of the victims of the recent crises in the state.
The Governor who gave the advice while receiving report of the Internal Displaced Persons (IDPs) Resettlement Committee commended the members for the patriotic zeal they exhibited in the course of carrying out the assignment and assured that the government will study the report and release the white paper for immediate implementation in the spirit of integrity, accountability and transparency in leadership.
He sympathised with the families of the affected victims and those who lost their lives adding that the deaths and loss of properties of all victims cannot go in vain, as it is also the responsibility of government to exhibit duty of care towards them and all Citizens.
    ALSO READ: Fighting terrorism through mass media
"It was in this spirit that on assumption of duty in May 2015, we made it a priority that Security, Peace and Good Governance must take the centre stage for any meaningful and sustainable development. This led to the establishment of the Peace and Reconciliation Committee that met and made far-reaching recommendations for government to implement.
"Amongst these recommendations are what we have today as the Plateau Peace Building Agency, the first of its kind in the country and doing a good job of advocacy, pro-activeness in conflict management, etc. Another far-reaching recommendation which government embraced was tackling the issue of IDPs.
"When President Muhammadu Buhari came to Plateau State on a 2-day working visit on 8th March 2018, I lend my voice to the national concerns about the spate of structured and premeditated violence through Farmer-Herder clashes in some parts of the country, including Plateau State. I also gave assurance that there will be no land grabbing and that all displaced persons will be resettled and rehabilitated in their original places of abode."
He stated that the state has been able to make some phenomenal achievements in ensuring that peace returns and sustained adding that the administration in the past three years has been able to achieve uninterrupted peace.
The governor added that the administration also attracted the establishment of the 205 Combat and Rescue Units in Kerang and Mobile Police Squadron in Shendam as well as the recent approval to establish Mobile Police Barracks in Gashish District of Barkin Ladi.
He said: "As a demonstration of support towards government's efforts, the Community through the Nigeria Electricity Supply Company (NESCO) has given a temporary site for Mobile Police Barrack, pending development of its permanent site. On behalf of the good people of Plateau State and the Federal Government, I appreciate this patriotic gesture, which will indeed fast-track the resettlement of the IDPs.
"All these are in addition to procurement and distribution of security vehicles, equipped with modern communication gadgets. Recently too, I approved the recruitment and training of neighbourhood personnel attached to Operation Rainbow for Community Policing and intelligence gathering."