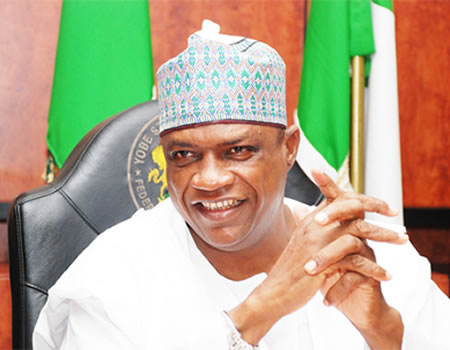 Yobe Governor Ibrahim Gaidam has approved the sum of N1, 097, 896, 058.43 as payments of gratuity to a total of 631 workers who have retired from the services of the state government.
Director-General Press Affairs in the government house, Abdulahi Bego said that the payment covers all those who retired between January 2017 and July 2017.
"All retired workers whose retirement dates from August 2017 to date can expect to be paid as soon as the committee set up to verify retired workers is done verifying them." Said Bego in a statement.
Funds Bego noted have already been set aside for payments as soon as the verification is completed.
It may be recalled, that back on Tuesday 24th July 2017, Governor Gaidam had approved N1, 178, 012, 881.12 as gratuities to 470 retired civil servants and 193 deceased personnel whose retirement or death happened between November 2015 and December 2016.
The gratuity payments approved today by His Excellency the governor – and those that were approved earlier – are testaments, once again, to the degree to which the Yobe State Government under his leadership remains committed to the welfare of workers.