Gov Bala laments under utilisation of land for Agric activities
•Launches Agricp policy documentation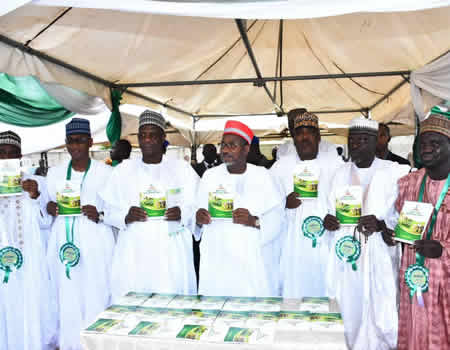 Bauchi State Governor, Bala Abdulkadir Mohammed has lamented that despite having about  4.2m hectares of cultivable land, only 40 per cent of the land is currently being utilised for food production and other agricultural activities.
The Governor while launching the State Agricultural Policy Document covering key sub-sectors of agriculture said that the key sectors as irrigation development, quality inputs supply, crop pest and disease control, commodity livestock and fisheries development among others need to be critically focused on.
He disclosed that the policy is designed to fix 10 high potential value chain by addressing major constraints and challenges bedevilling the entire agriculture sector.
He explained further that the policy was initiated to ensure the attainment of food security and nutrition by increasing the production of agricultural materials, modernization of agriculture production, processing, storage and distribution.
Bala Mohammed maintained that considering the state's conducive climate, suitable land and available human resources, an enabling environment to attract more private sector investment and participation is required, there is a need for a well-articulated agricultural policy to be formulated and implemented.
ALSO READ: FG committed to transparency in governance ― Malami
The Governor pledged to use the selected value-chains in order to achieve food security and overcome nutrition challenges through the promotion and production of food crops according to zones' comparative advantages and utilization of crops with high nutrient contents.
He said that to build the capacity of youths on ICT in agriculture and the use of modern farming techniques and implements, the state government would establish innovation and incubation centres.
Governor Bala Mohammed, therefore, solicited the support of value chain stakeholders for the successful implementation of the agricultural policy and ensure performance effectiveness of the agricultural sector in the state.