A fire is currently raging at the Central Market in Katsina.
The inferno, which has already burnt most of the shops in the market, started at about 6:30 a.m. when traders were just arriving the market.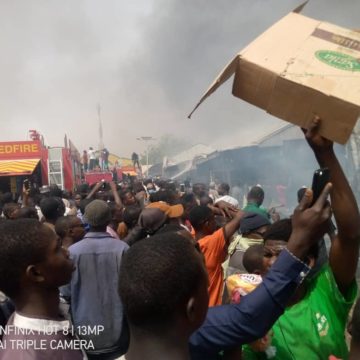 Tribune Online correspondent who is currently at the market reports that several fire-fighting trucks and officials are curently at the market making efforts to put out the fire.
The state Commissioner of Information, Alhaji AlbdulKareem Sirika, whose ministry supervises the Fire Service Department, said the state government has deployed its fire-fighting trucks to the market.
Sirika, who was also at the market alongside Fire Service department officials, urged people of the state to remain calm as authorities are doing everything possible to minimise damage as a result of the incident.