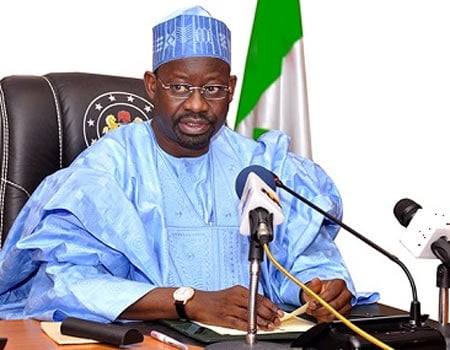 IN its determination to reduce maternal mortality through using of different child spacing methods, Gombe State Government has commenced the training of its health personnel in all the Primary Health Care facilities across the state.
The five-day training program which commenced Wednesday was organized in collaboration with the United Nations Population Fund (UNFPA), Marie Stopes International and the Planned Parenthood Federation of Nigeria (PPFN).
While declaring the training opened, the Director, State Primary Health Care Development Agency (GSPHCDA), Alhaji Ibrahim Bako, said the State Government is focusing on child spacing as a way of tackling the rising maternal mortality rate in the State.
Represented by the Programme Officer, Child Spacing of the Agency, Mrs. Rejoice Bala, the Director stated that the training is intended to reduce the very high maternal mortality rate in the State through the application of various child spacing methods by families.
He said, "We want to increase the knowledge of participants who are caregivers so that as they go back, they will provide the service to their communities and then maternal mortality rate will be reduced."
According to the Director, "the essence of the programme is also to create awareness to the communities, tell them that providers have been trained with enough facilities so that the people will patronize the facilities for the services."
ALSO READ: Ondo Mother and Child Hospital, eight years later
"Participants are to do a step-down training for their colleagues in their various facilities and also create awareness in the communities through advocacy visits to traditional rulers that such services are available in these facilities," he said.
He then called on men to support their women to come and patronize these services saying, "At the end, if the women and the children are healthy, the father will be healthy too and the society will be better for it thus reducing our high maternal mortality rate."
In their various keynote addresses, representatives of Marie Stapes International, Dr. David Adetosin and (PPFN) Comrade Bathsheba Kala, called on the participants to utilize all they will learn in the training for the benefit of their communities and the State at large.
One of the participants who spoke on behalf of the others, Runny Yusuf, appreciated the efforts of the State Government in coming up with the training which she said was timely.
She expressed the belief that the training will go a long way in helping the Government achieve its aim and assured that they will put to practice what they have learned so that there will be a complete change in the poor indices of maternal mortality rate of Gombe state.