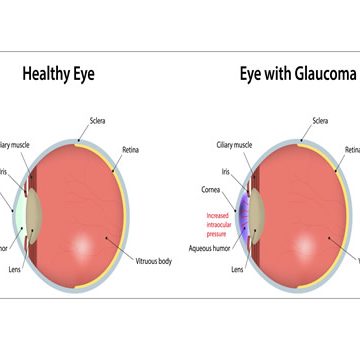 THE Chief of Air Staff, Air Marshall Sadiq Abubakar, says glaucoma is the second commonest cause of blindness at 16.7 per cent after catarract in Nigeria.
Abubakar said this on Tuesday in Kaduna during glaucoma awareness lecture and screening at the NAF Base organized by the 461 NAF Hospital.
According to him, the prevalence rate is contained in the National Blindness and Visual Survey report conducted in Nigeria between 2005 and 2007.
"It indicated that the prevalence of blindness in Nigeria was at 4.2 per cent, while glaucoma was the second commonest cause of blindness at 16.7 per cent after cataract,'' Sadiq said.
The Air Chief said the importance of sight to an individual cannot be over-emphasised, particularly with the military.
"Without the eyes, the human being can barely function, and with poor eyesight.
"The productivity of an individual especially in a fighting force like the NAF would be seriously compromised,'' he said.
Abubakar said the NAF had provided modern equipment for the early detection of glaucoma in the various NAF hospitals across the country.
"It is hope that these equipment and the available trained personnel in our various hospitals will be fully utilised.
"All personnel and their families as well as the teaming civilian populations around our base to conduct regular check in order to detect glaucoma early enough," he said.
Earlier, the Chief of Medical Services, AVM Saleh Shinkafi, underscored the need to highlight early detection, diagnosis and prevention of glaucoma.
Shinkafi said the programme further attest to the importance the Service attached to the welfare of personnel.
"Those with glaucoma and other eye conditions would be given free treatment including surgery,'' he said.
NAN reports that free medical screening for glaucoma and other eye challenges were given to patients at the event.