Girl, 12, boy, 16, kill selves after playing horrifying game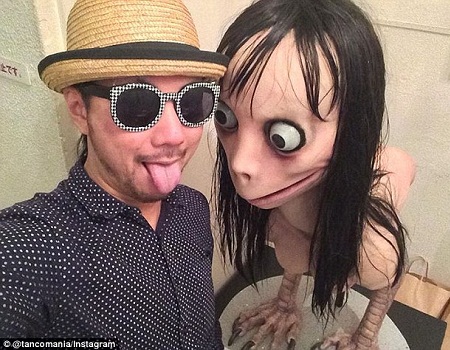 A 12-year-old girl and 16-year-old boy in Colombia are said to have killed themselves after playing a suicide challenge game on WhatsApp.
The tragic deaths happened within the space of just 48 hours in the municipality of Barbosa, in the north west Colombian area of Santander.
The game involves adding a phone number said to belong to 'Momo' – a terrifying avatar of a bird-like woman with bulging eyes – who then sends a series of challenges and threats ending with a demand that the player commits suicide, Dailymail has said.
If the players do not complete the challenges they are reportedly threatened with being cursed with an 'evil spell.'
Local media report that the body of the 16-year-old boy was found first and that it is believed he knew the 12-year-old girl.
He reportedly passed the game Momo game onto her before his death.
ALSO READ: I want to sell my sperm
Within 48 hours, she too was found dead. It is reported she was found by relatives hanged from a wardrobe.
The two youngsters who died had their phones seized by police, who say they found messages linked with the game.
Government secretary Janier Landono said: 'Apparently, they practised this game through WhatsApp and it invited the young people to hurt themselves.
'The game has different challenges and the suicide is at the end.'
These are the first deaths linked with the Momo-game in Colombia and now authorities are working with schools to warn youngsters against playing it.
The avatar character is the work of Japanese artist Midori Hayashi, who is not associated with the game and it has been reported that the story began as a meme, even if it has now morphed into something more real.
'Momo' is the name of both the doll-like creature and the viral challenge she features in, which encourages kids to add a contact on WhatsApp who will then hound them with violent images and dares – the last one being for the child to commit suicide.
It is not known who is behind sending out the challenges via Whatsapp, and there are reportedly several numbers linked to Momo in Colombia and Mexico.
Spanish Police posted a warning on Twitter telling followers not to add 'Momo' on WhatsApp.