German Catholic Church apologises for child sex abuse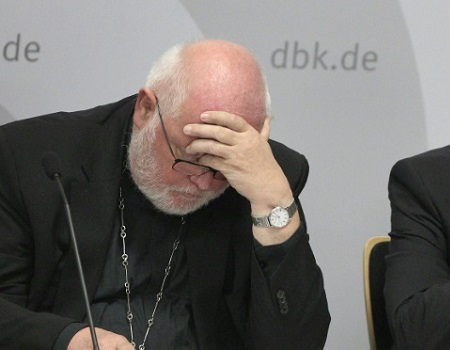 GERMANY'S Catholic Church on Tuesday apologised to victims of sexual assault by clergy, with the institution's top cardinal saying perpetrators must be brought to justice.
Cardinal Reinhard Marx said he was ashamed over the decades of abuse that have shattered trust, the crimes carried out by officials of the Church, as well as how so many have looked away for so long, AFP news said.
The dismay expressed by the head of the German Bishops' Conference came as the institution published a damning report showing that in Germany, almost 3,700 minors – mostly boys – were assaulted between 1946 and 2014.
The report's authors said however that the figure was "the tip of the iceberg" and that the real extent of the problem was far greater.
"I have to say very clearly that sexual abuse is a crime. Those who are guilty must be punished," said Cardinal Marx.
"For all the failures and for all the pain, as chairman of Germany's Bishops Conference, I apologise. I also apologise on a personal basis.
ALSO READ: Oyinlola warns INEC, politicians on Osun election
"We are not done with confronting the incidents and consequences, it begins now," he stressed at a press conference.
Victims have criticised the report for falling short of what is needed to flush out perpetrators.
They urged the Church to bring in independent experts for a thorough audit, adding that victims should be offered compensation.
"The system of abuse, transfers (of offending priests) and cover-ups cannot be mapped out" by a study that had access only to available personnel documents, said the victims' association, Eckiger Tisch.
"We are not giving names of perpetrators. There are no names given of the responsible bishops who have perfected the system of covering up sexual attacks over decades."
Justice Minister Katarina Barley also urged the Church to "take responsibility for decades of concealment, cover-ups and denials" and to work with state prosecutors to bring every known case to justice.
The independent commissioner for child sex abuse issues, Johannes-Wilhelm Roerig, recommended state authorities step in to clear up the crimes and ensure victims get access to Church files and compensation.