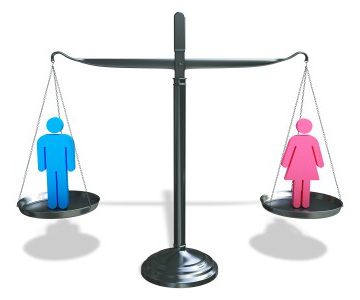 GOMBE State Ministry of Women Affairs and Social Welfare has said that the State Gender and Equal Opportunities for all Persons Bill is not about equity of men and women to rub shoulder to shoulders but rather to promote healthy coexistence and partnership in service delivery.
The Permanent Secretary of the Ministry, Ishiaku Mohammed disclosed this Tuesday while speaking during a two day of review meeting of the State Gender Committee organized by the UN-Women in Collaboration with the State Ministry of Women Affairs in Gombe.
He said that the bill is only to create a space for women to have equal chances with their male counterparts in terms of access to services, opportunities and societal resources for sustainable development.
The Permanent Secretary said, "My esteem members, this review meeting is therefore aimed at looking over and to brush up the content of the Gender and Equal Opportunities for All Persons Bill as well as to strategize ways to facilitate its passage in Gombe state"
Ishaku Mohammed added that "I appreciate the strong effort made by the committee members who have been concurrently engaged in reviewing this bill today the bill has made reasonable progress in the right direction".
"After series of sensitization and engagement with line stakeholders, am happy to inform the committee members that the bill is now with all members of the executive council to make their rightful inputs for onward reading by the exco and been presented to the state house of Assembly", the Permanent Secretary said.
The Technical Advisor of the UN Women in Gombe State, Mrs Rhoda Zira-Dia, encouraged members of the various committees to work hard to ensure that the bill was passed before the end of the UN Women Project in Gombe, by June this year.
Rhoda Zira-Dia further said that the passage of the bill would determine the renewed presence of the UN Women in the state.
She concluded that "It is expected that at end of the review meeting, committee members will get the final draft of the bill and that the Work plan and next steps to fast-track passage of the bill.