With a very young and vibrant population, Africa is growing into a major hotspot for sports betting and online gambling. From a $3 billion revenue industry in 2021, African gambling is expected to deliver more than $5.6 billion by 2030, a growth of 6.99% (CAGR) per year.
Traditionally, Europe has led the world in terms of a legal gambling and betting industry, led by countries like the UK. It's not surprising that some of the largest gambling companies in the world are British.
And now, many of these firms have strong investments in major gambling hotspots in Africa – countries like South Africa, Nigeria, Ghana, and Kenya. In many of these markets, the betting companies are using celebrity endorsements to great effect.
Celebrity Endorsements in Major African Markets
Online casinos have been using celebrity endorsements to promote their products for eons. From creative marketing campaigns with ads that capture audiences worldwide, to games with no deposit bonus NZ codes featuring music artists as protagonists of their storylines. It's a money mine within itself.
To prove our point let's take a quick look at the celebs endorsing betting companies in the major African gambling markets:
South Africa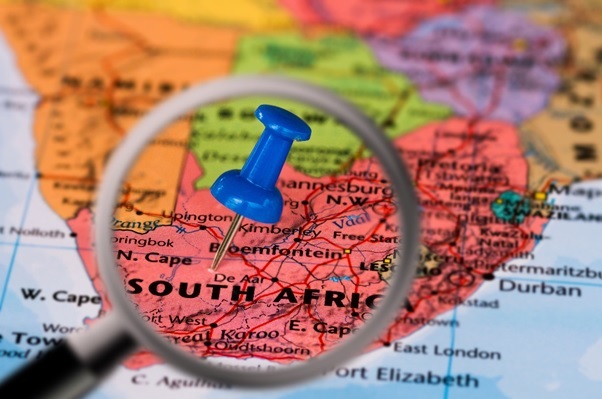 The rainbow nation is one of the largest and richest gambling markets in Africa. The tourist-focused locales have plenty of amazing resort casinos, and the country has legal sports betting for locals as well.
Online gambling, while not legal within the country's borders, is also extremely popular due to offshore casinos. Since sports betting is the main legal gambling business within South Africa, you will find many celebrity endorsements in this field.
Tendai Mtawarira is a Rugby World Cup winner with the South African national rugby team, the Springboks. Nicknamed "the beast," this superstar has endorsed a South African betting company called World Sports Betting.
Another brand ambassador for the same firm is Phumudzo Manenzhe, a South African soccer legend from the Orlando Pirates football club.
Betway, a major gambling brand, has several prominent sports celebs as their brand ambassadors. Explosive batsman Kevin Pietersen, Springboks legend Jean de Villiers, and South Africa ladies soccer player Simphiwe Dludlu have all been signed as brand ambassadors.
Nigeria
With a sports crazy population, Nigeria is a fertile ground for the growth of sports betting. While regulations are somewhat irregular and not uniform across the country, major sports betting brands like Betway, 22bet, Bet9ja, and Bet365 are active. You can also play a ton of online casino games in Nairaland.
Betway Nigeria has roped in celebrity record producer Don Jazzy, one of the most successful personalities in the music industry. They also got the superstar host of the blockbuster TV show Big Brother Naija – Ebuka Obi-Uchendu as co-ambassador in 2020.
More recently, 1xBet has partnered with yet another famous television personality in Nigeria, the comedian Mark Angel. An internet sensation with millions of fans on his youtube channel, Mark Angel joined 1xBet as a brand ambassador for one year starting in mid-2021.
Ghana
Like Nigeria, Ghana is a country with a young population and massive interest in sports like football. The country has sports betting and online sportsbooks, as well as mobile casino gaming with many major brands.
In 2019, the famous actor Lil Win was unveiled as the brand ambassador of eBet in Ghana. Another competing brand, Betway, signed a partnership with the former football team captain and star Stephen Appiah.
John Pantsil, another Ghanaian national team player, signed for Melbet in 2020. Bet Planet has numerous national celebs like Nadia Buari, Wendy Shay, Moesha Boduong, and Selly Gally promoting the company's betting products in Ghana.
Kenya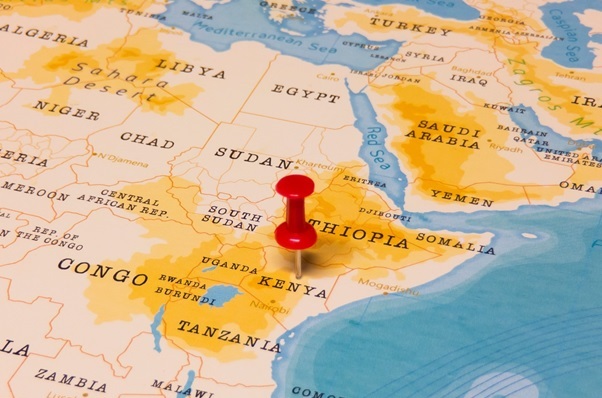 Compared to the other African countries on the list, Kenya is relatively small and less developed. But this country deserves a place on this list because it has one of the most active betting markets on the entire continent.
The country also boasts of a string of high-profile endorsements for betting brands, starting with none other than Brazilian football legend Ronaldinho for 22Bet. Among musicians, rapper King Kaka is the face of the online betting brand Sportsbet.io.
Even social media influencers are benefiting from the growth of betting in Kenya. Charles Odongo, called the Ugali Man by his fans, is a social media celebrity brand ambassador for Odibets, a locally developed betting company in Kenya.
Impact of Celebrity Endorsements in African Betting Industry
Previously, many countries in Africa didn't have proper gambling regulations. Casinos existed mainly to cater to tourists while locals indulged in illegal betting shops. But all that has changed with the rise of the internet.
These days, millions of new players are joining the gambling industry as customers. And they have easy access to world-class gambling services thanks to online betting sites and online casinos from international brands.
The use of well-known local celebrities in each market is paying handsome dividends for the betting companies in Africa. This is on top of already prominent international brand ambassadors – legendary players like Zlatan Ibrahimovic, Cristiano Ronaldo, and even managers like Jose Mourinho.
And they are having a tangible impact. Partially aided by the COVID pandemic, online betting and casino gaming have become even more popular since 2020 across Africa. Celebs will continue to play a key role in the further evolution of a highly productive industry that pays lots of vital taxes to governments.
---
---