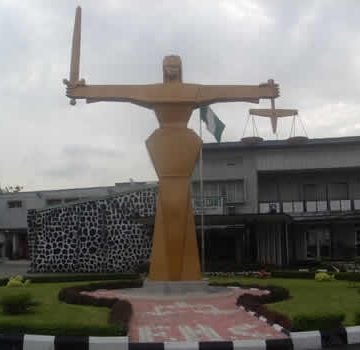 THE Federal High Court sitting in Makurdi has summoned Economic and Financial Crimes Commission, EFCC and two commercial banks to appear before it over the recent freezing of the state government accounts.
The banks are United Bank for Africa, UBA and Fidelity Bank.
In the writ of summons, the court demanded EFCC and the two banks to, within 30 days, state why they carried out their activities of freezing Benue State Government accounts.
The State Government, through the office of the Attorney General and Commissioner for Justice, dragged the anti-graft agency to court, demanded N30 billion as damages it suffered within the period of freezing the account.
Part of the prayers is for the court to declare that EFCC acted against the law when it directed the banks to freeze its accounts.
Also demanding a declaration of the court that by freezing the said accounts, EFCC denied the government the right to operate and transact on the affected accounts.
The suit also sought the verdict of the court to the effect that a state government's account maintained with any bank or financial institution in Nigeria does not fall within the class of bank accounts liable to be frozen by EFCC.
Anotherrelief sought by the state is an order of perpetual injunction restraining the EFCC or its agents from freezing accounts held in UBA and Fidelity Bank or any other bank.
The case comes up on October 8 this year, for hearing.
Recalled that anti-graft agency had on the 7th of August, 2018, ordered the freezing of Benue State Government's accounts in UBA and Fidelity banks.