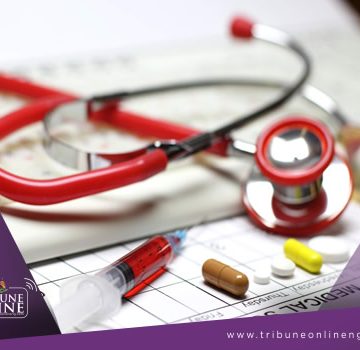 BENEFICIARIES of Federal Government ongoing free medical initiative in Gombe have lauded the programme, saying it is impacting on the lives of the less privileged Nigerians.
It's reported that the programme is being handled by the Presidential Committee for North East Initiative (PCNI).
Currently, the one week free medical care, which began on Monday, is continuing unhindered.
Some of the beneficiaries who spoke to NAN commended the President Muhammadu Buhari's plan, adding that it gave them hope.
Malama Jummai Manaja, from Billiri Local Government Area, said she was diagnosed with fibroid but could not afford N40,000 for the surgery.
"But when I heard about the free medical intervention, I rushed to the venue; I was the first person to be operated upon.
"Everything here is free of charge. I want to commend the President for this wonderful initiative. It has impacted the lives of the less privileged," she said.
Another beneficiary, Malama Bilkisu Usman, said she was sick for over three years and the problem was in her uterus.
She explained that she could not afford the money for the required treatment, hence she went for alternative medicine but the problem persisted.
"When I came here on Monday, I was operated upon, and I am now receiving treatment and by the Grace of God, the Doctors said I will be discharged in three days' time.
"I really commend and appreciate the president for his love for the less privileged," she said.
Malam Adamu Musa, an Internally Displaced Person (IDP), said he was visually impaired because of cataract disease.
"I hardly see because of the problem but after the surgery, within 24 hours I regained my sight," he said.
Malam Musa Mamman, another beneficiary, said he was diagnosed with high blood pressure and typhoid fever and was treated free of charge.
"We do not have anything to tell the president but to pray to God to perfect his health and reward him," he said.
Dr Samson Egbunu, Coordinator of the outreach, said his team conducted a significant number of surgeries and attended to other cases that did not require surgery.
He said the number of people that came on Tuesday was higher than those that came on Monday.
Addressing newsmen, the Vice-chairman, PCNI, Tijjani Tumsa, said the exercise was planned to facilitate IDPs and the less privileged to access free medical intervention.
He said the initial target was 5,000 but with the number of people coming, the target might be exceeded.
He said a team of medical doctors from Pro-Health International, in colouration with Doctors at the Specialist Hospital Gombe, were deployed to work as well as volunteers in the health sector.