A non-governmental organisation, Musa Halilu Ahmed Foundation, has embarked on efforts to tackle coronavirus by distributing kits to residents of Lagos and the Lagos State University Teaching Hospital (LASUTH) in order to tackle the coronavirus pandemic.
According to the founder and Executive Director of the Foundation, Alhaji Musa Halilu Ahmed, "never has it been more critical to prepare, provide and protect under-served communities in Lagos State from the lingering disease burden.
"The choice of donating protective kits to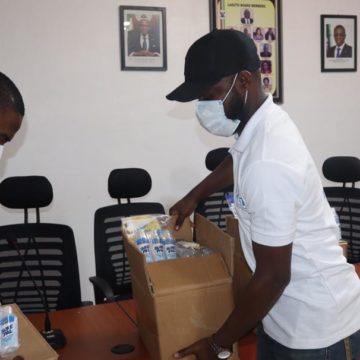 marginalised residents was a deliberate decision made by the foundation in a bid to consolidate governments effort in halting the spread before it becomes an uncontrollable epidemic."
Receiving the kits at the LASUTH, the management team led by  Professor E. O.   Fabamwo commended the efforts of the foundation, stating that the move was apt at this time when the government alone is unable to fight the scourge.
He also urged other organisations to take emulate the gestures of the foundation by donating to the cause of eradicating the pandemic.