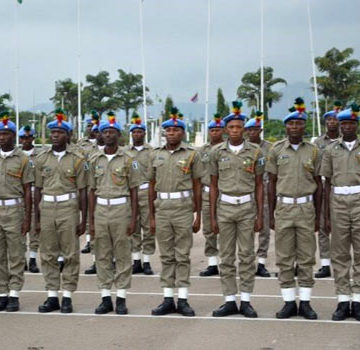 THE forum of Youths National Presidents of Ethnic Nationalities in Nasarawa state has called on members of the National Assembly to override President Muhammadu Buhari veto on Peace Corps bill to reduce youths restiveness in the country.
The Coordinator of the forum, Barr. Auna Ashokpa Iliya, made the call on Tuesday while speaking to newsmen in Lafia, the capital of Nasarawa State.
He noted that the call became imperative, given the alarming rate of unemployment in the country.
"The forum in its last meeting on March 3, 2018, observed with dismay the rejection of Peace Corps Establishment, 2017 by the president of the federal republic of Nigeria, President Muhammadu Buhari and remain highly dissatisfied.
"It should be noted that, if the Peace Corps bill is signed into law, it will curb unemployment and reduce the rate of criminality in the country.
Ashokpa called on Nigerian youths to be law abiding, respect constituted authorities and eschew violence in their pursuit for a better welfare.