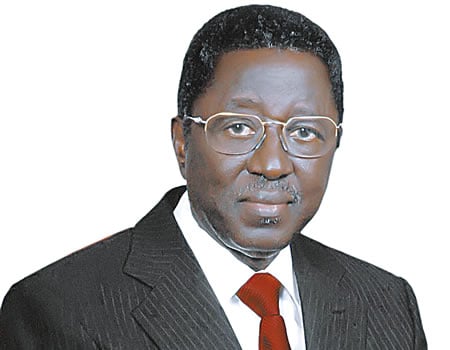 FORMER Governor of Plateau State who is also a serving senator representing Plateau North, Senator Jonah Jang has declared his intention to contest for the presidential primary on the platform of the Peoples Democratic Party.
A close associate of Senator Jang who was a former Secretary to Plateau State Government Professor Shedrach Best who disclosed this to Nigerian Tribune in Jos, Plateau State said the former governor has submitted his letter of intent to the National Secretariat of the PDP in Abuja and also made a declaration at his constituency.
According to him, Senator Jang joined the race after a wide consultation in the country especially in the Middle Belt which is his immediate constituency as far as the presidential race is a concern.
"After he submitted his letter of intent to contest at the National Secretariat of the PDP in Abuja, he had a wide consultation and meeting with his followers in his constituency and got the nod of the people to contest for the number one seat.
"Senator Jang decided to throw his hat into the ring having examined the state of the nation especially the insecurity, energy, bad economy and lack of purposeful direction by those in leadership positions in the country. He joined the race primarily to make a difference"
ALSO READ: I left APC because of impunity — Saraki
Professor Best who said the former governor of Jang has the full support of the Middle Belt for his aspiration added that the fact that the geopolitical zone has not enjoyed representation through electoral governance further propelled Senator Jang to indicate his interest to contest.
"PDP has zoned presidency to the North, the North Central otherwise called the Middle Belt has not enjoyed representation through electoral governance, it is the belief of Senator Jang that since North Central is part of the North it should be given an opportunity this time around," he said.
Professor Best further disclosed that the former governor will fully launch out this week from Plateau state where the campaign will be taken to other parts of the country.