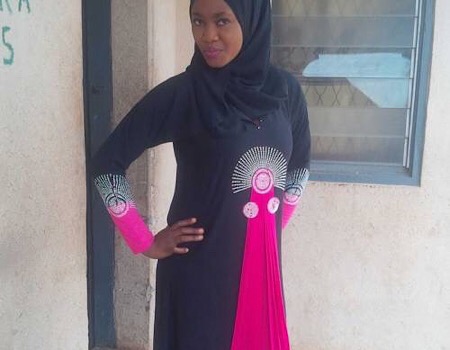 Tragedy struck in the household of the immediate past Deputy Governor of Ondo State, Alhaji Lasisi Oluboyo, as his daughter Khadijat, was found dead in the house of her boyfriend, Adeyemi Alao, in Akure, Ondo State capital.
It was said that the decomposing remains of Khadijat were found under the bed of her boyfriend after six days in Akure.
The young lady who had been declared missing for the past six days at the school, was said to have been found under the bed of her boyfriend in what was suspected to be a murder attempt by the boyfriend Adeyemi Alao popularly known as QS.
It was gathered that, Khadijat an undergraduate of Adekunle Ajasin University, Akungba Akoko, left her school some seven days ago to see her boyfriend in Akure.
ALSO READ: Ekiti 2018: 'Blind prophet' warns against subverting God's, people's will
A source explained that Alao who is based in Abuja and Khadijat, had been dating since their secondary school days but met recently and rekindled their love affairs.
It was however, alleged that the corpse of Khadijat was found under the bed of his boyfriend after six days she had died.
He dead body was said to have been discovered by Alao's younger brother.
The source said, "the ghost of the lady appeared to Alao's brother who reported the case to the security operatives in the state. The boy had to report because he could not keep the secret to himself."
Confirming the incident, the Ondo State Police Public Relations Officer, (PPRO) Mr Femi Joseph, said the command had begun investigation into the matter
Joseph said the command's officers discovered the dead body of the undergraduate at a house at Oke-Aro area of Akure following a tip-off.
The Police image maker disclosed that some arrest had been made in connection with the death of the former deputy governor's daughter, but said the State Commissioner of Police, Mr Gbenga Adeyanju, would address brief the public on the incident after the completion of investigations.