For stable electricity, power sector requires more huge investments ― TCN
• says Nigerians contributing to sector crisis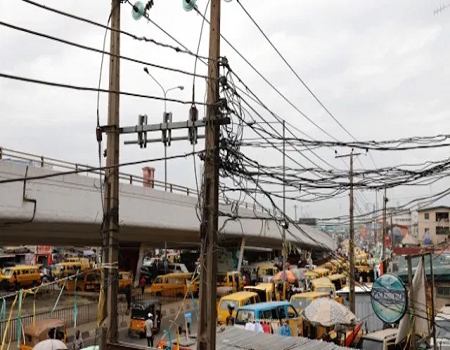 The Managing Director (MD), Transmission Company of Nigeria ( TCN) Mr. Usman Muhammad at the weekend said that despite previous investments, Nigeria's power sector still requires more huge investments for Nigerians to achieve sustainable and stable power,
He also stated that Nigerians are directly or indirectly contributing to the crisis in the sector.
Muhammad stated this in Abuja at the "Electricity Awareness Walk", which is aimed at creating awareness on the issues affecting electricity.
Although he noted that huge investments have been made in the past which have not yielded the desired result due to inadequate planning.
His words: "The power sector needs very huge investment, despite the huge investment that we put in the sector, the sector still needs huge investment. If you look at countries that have made it, they invested more than what we have as an investment.
"What we are saying is that going forward, we should ensure that we have a consistent planning because part of the reason why some of the investments we did in the past have not yielded the required result is because there is no adequate planning."
He noted that the sector was still battling with under capitalisation, liquidity crisis, regulatory consistency, constant supply of electricity to Nigerians, efficient power infrastructure investment planning despite privatisation.
Mohammed said: "This is making people think that all we are doing is a waste of resources. It is worthy to note that the lack of performance of the power sector is not only by we players. Of course, we have a central role to play but every Nigerian should understand that in one way or the other, they are contributing to the successes or unsuccessful development of the sector."
ALSO READ: Upgrade facilities in Ondo correctional centres, CJ begs FG
He further reiterated that Nigerians have continued to contribute to the poor development in the sector through vandalism of power infrastructure, building under power lines, frustrating the acquisition of power line right of way (ROW).
Others are: frustrating construction of power infrastructure, energy theft, failure to make adequate plans for power infrastructure investment among others.
"Most citizens knowingly or ignorantly are daily contributing to the crisis confronting the sector. There is also a wide perception that only those working directly in the sector are responsible for the sector.
"While sector players like us have huge responsibility in ensuring lingering issues are resolved timely; every Nigeria have a role to play in the sustainable development of the sector."
Mohammed however, stressed the need to sustain investment in the sector especially in distribution and also ensure careful investment planning, regulatory consistency and transparency.